Vic and her *ahem* special friend came to visit this past weekend. I hadn't gotten to meet Kip yet and needed to sign off on him before things got super serious... I'm mostly kidding. We had a great time--so much of a great time that I didn't photograph much. Their trip spanned lots of fun things--the Veronica Mars premier, St. Patrick's Day and almost Pi Day. Of course we made everyone wear green and take an awesome picture in front of the mantle--which made less sense because you can't actually see the banner I hung on the mantle, all you can see is our three year old family pictures. Whoops.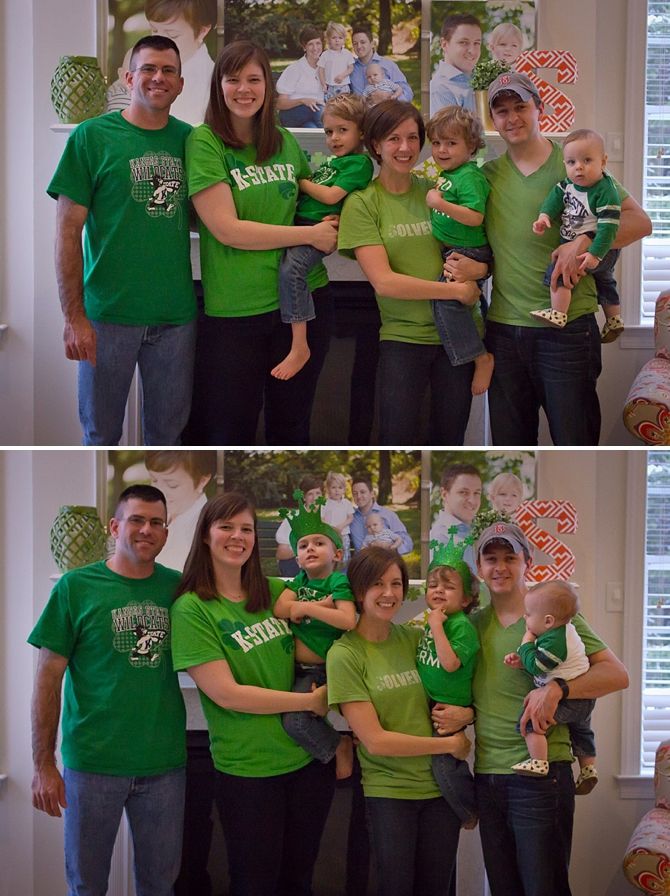 Braden's cheesy grins are killing me. We were so lucky that Kip and Vic were able to travel out to see us. And lucky that they don't mind sitting around the house in our chaos and rooms filled with loud children. It was just so sweet to see the boys cozying up to Kip to read or do a puzzle.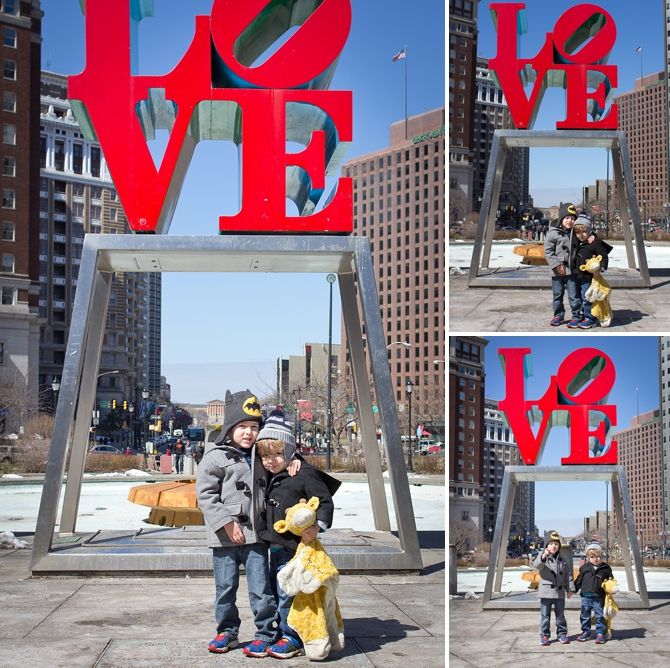 Philly is the city of brotherly love--so I had to get a few pictures of these big brothers by the LOVE statue. With Tucker the Giraffe, obviously. (Things Braden said to me about all this: "Tucker is a nice animal." and "I had a good time at the statue.")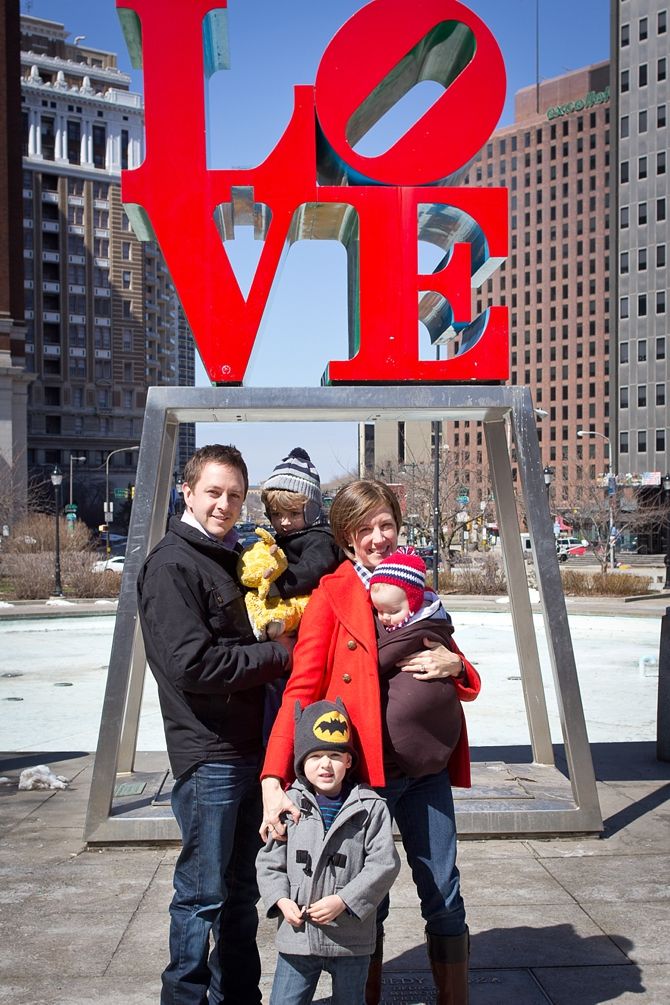 Keaton promptly fell asleep after these pictures. He was a trooper.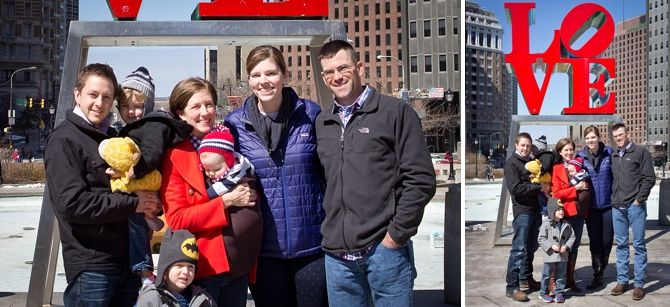 Vic and I made Orange Chocolate Macarons, did some serious RV Parties work and watched a shockingly low amount of TV. We did watch Frozen and some of Mary Poppins, but none of our regular shows. I know, I'm shocked. I could gush on and on about how lovely our time was--but I'll refrain. We loved meeting Kip and mostly, I loved being on Kip's team and beating Vic and Sol and Spades. #teamkipchel