I apparently forgot to blog about East Coast friend time a few weeks ago! The stars aligned and my old high school pals, Megan and Carrie, were both able to come up with their families for a few fun days in ole PA. They've both made many appearances on the blog over the years--we've been so luck to live close to them for so long.
Carrie and I have birthed five darling boys in total--and they all look good in blue jackets. We took the team to the zoo and they were all very well behaved (unlike last time with Finley seriously just pulled his pants down and peed in the middle of the road. Horrified.) We also love that our stroller doubles as a clown car. Finley loves to ride his bike with Edmund and did a decent job of sharing his Legos.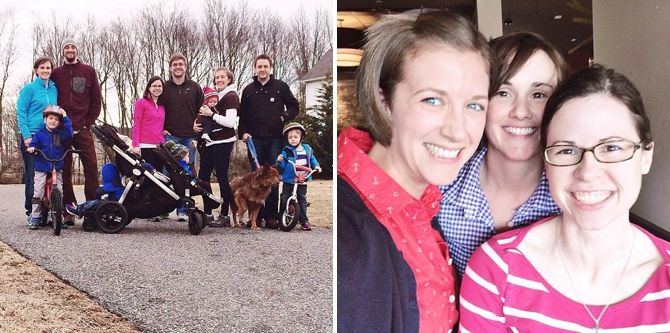 I am struggling to remember to get out the big camera--more and more my pictures are on the iPhone, which luckily does a pretty good job. We love the way this crew has grown! Here's one of the first pictures of our group that I posted. So many sweet memories--here's to many many more.