Whenever we talked about Virginia--Finley was quick to remind us that he wanted to go back to the Air and Space Museum. I'm not sure what he was so excited about... although I suspect it could be the small TV showing a clip of Transformers. I think he may have tricked us.
Either way, we had a nice time spending a morning there when we were back in Virginia. We went on a Friday morning, so it was fairly empty. It's such a great museum to take kids to--there's tons of open space so they can run a bit freely and look at all the cool planes.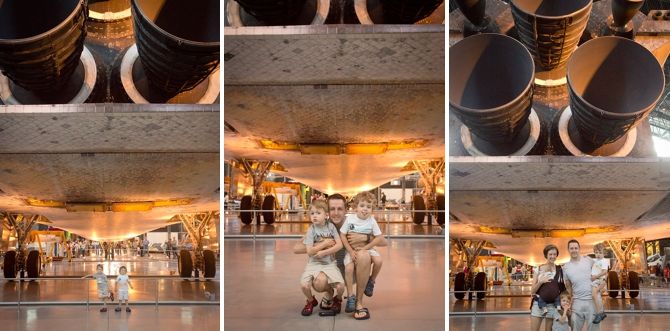 These pictures are with the retired Space Shuttle--it's just amazing that it's been in space. It's massive and very very cool. We managed to get a decent family picture out of it too! Those are few and far between.