When I realized I was going to be in Little Rock on the Fourth of July I was super excited--I had read about the Firecracker Fast 5k and it was a race I really wanted to run! It's FAST (as the name implies) because its mostly downhill. I talked my dad into running it with me--and then Sol, my brother and his girlfriend decided to join us too!

I had been training for a 5k back in May and didn't get to run it because we had to go house hunting--so I cobbled together a makeshift training schedule to do for a few weeks before this race. Unfortunately, I was running in the hilly Arkansas heat instead of the flat, cool treadmill so I was a little more unpredictable with my training.
My previous PR was 22:29 and I really wanted to run under 22. I ended up running 21:14--which was extremely exciting and surprising! The course was majorly downhill so that definitely contributed to the fast time. The last mile had some good uphills in it and I somehow managed to keep it under seven minutes, which made me very happy. I kind of think it might have added about 45 seconds if it had been a flatter course, but its hard to tell. I start training for the NYC Marathon next week--just in time to enjoy Texas in July. #sarcasm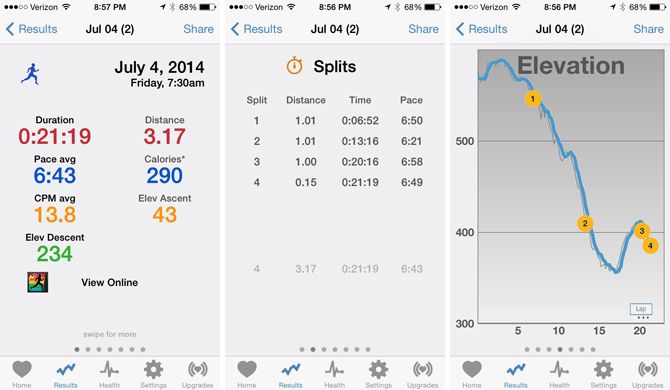 My running watch is currently out of commision, so I used the iRunner app, which worked pretty well! I'm considering getting a new Garmin--anyone have a more recent one? Mine's six years old and feels a bit antiquated.