Time to give myself GRACE. Well, I never posted the 10 month pictures. And the 11 month pictures don't actually exist because the flowered chair and monthly calendar were on a moving van. Think Keaton'll forgive me? Probably. This post is two and a half months late--but I started writing it about two months ago... so there's that. I need to write his ONE YEAR POST but this one is haunting my Type A soul. So here's a bit about Keaton two and a half months ago...
This boy is sweet sweet sweet. He's about as smiley as he seems on Instagram. He is happy until he needs to eat or sleep and is pretty content to crawl around and play independently. We've put him through a lot lately... a few days in Virginia, 10 days in New England, 4 days in Kansas City and a few weeks in Little Rock. He's been so happy to let just about anyone hold him and play with him--as long as he can still see me. We're still struggling with being left in child care situations.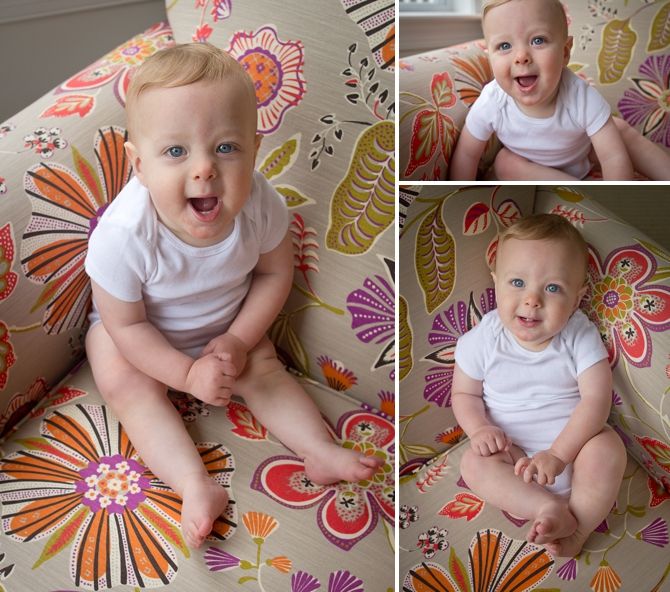 At around 10.5 months he started crawling and finally gave up the scoot. We were on our trip to NH when he decided he would be a big kid and crawl around. And he is a speedy crawler now! Sometimes his hands don't quite keep up with his legs and he smashes his chin--and we're all real sad about it.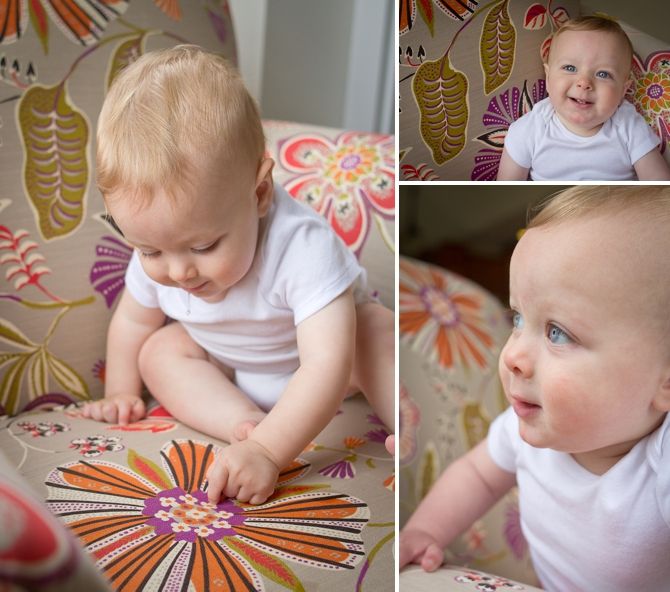 Sleep continues to be a roller coaster. He'll have a few days where he'll just wake up once at night, and then he'll have nights where he'll wake up several times. He's a good napper--when we're at home he takes two pretty solid naps, and when we're out he catnaps in the car/stroller/Ergo. His naps are normally around an hour and sometimes will go to almost 2 hours. I'm trying to cut back to nursing four times a day (and around twice a night... but ideally ZERO) to encourage him to eat more foods. He was doing pretty well sucking down the little pouches but has been on a bit of an eating strike lately. I don't know why. He did get a seventh tooth! He's got a seriously sharp grin. He'll eat some table foods--I always try to give him cut up versions of what we're having, but he tends to only eat carb type things. Which is strange--he won't even eat fruit.
He started babbling around 11 months (which seems rather late!) but now says da-da and clicks his tongue. We're, of course, delighted and act like he's the first baby to ever babble. He loves to play "SO BIG!" and thinks its funny when someone plays Peekaboo with him. He delights in his brothers and thinks whatever they are doing is the best.
I feel like I should end this post with something about how hard it is to see him turn one, which is what Rachel from two and a half months ago would say... but SPOILER ALERT he turned one and the world kept turning. Stay tuned for those developments...