I'm caught in a spiral of not blogging, and therefore forgetting to take pictures of anything, and then not having anything to blog... so I'm going to go ahead and put of some pictures of the kids playing outside. They aren't particularly nicely composed. They don't have a great story. But that's kind of what life is like right now.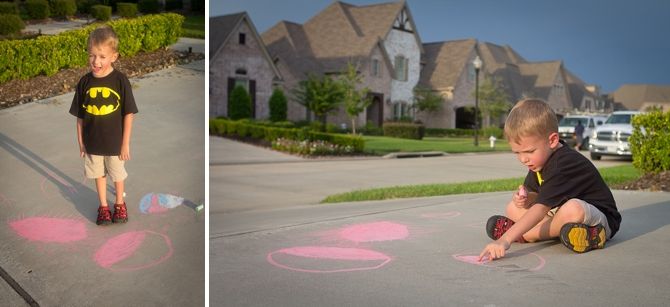 We don't have big flashy things happening all the time. We spend lots of time driving around taking kids to and from things. We're busy with life and having lots of fun. I don't necessarily have the energy to write exciting things or think of thoughtful anecdotes... but I still want to remember drawing in the driveway with chalk. (Even though it's hot and there are ants. And mosquitos.)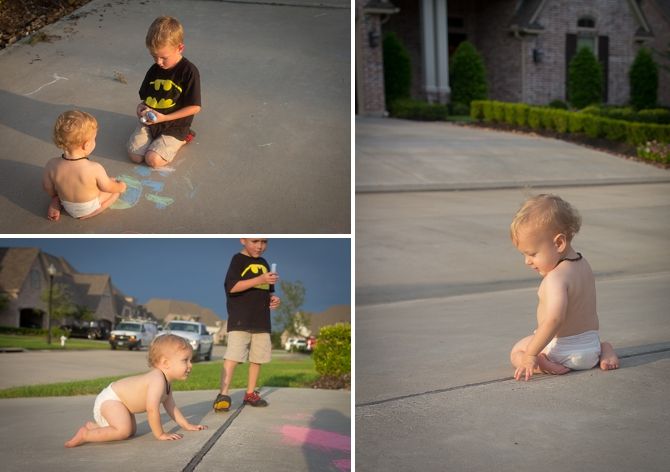 I want to remember the solar system Finley made--and the way he likes to draw "Doctor Who World" with TARDISes and Daleks and the Doctor, saving everyone. And how Keaton LOVES to crawl on the driveway and gets all chalky and messy.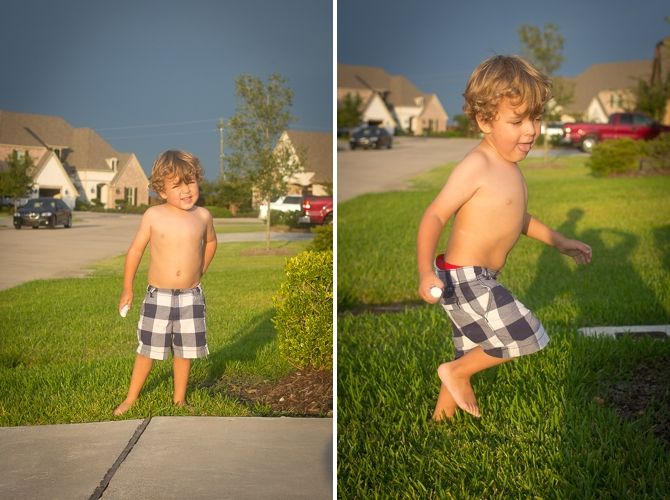 And Braden, with a mind of his own. He loves for us to trace his shadow and lay down and trace him. And he loves to run around and march to his own drum.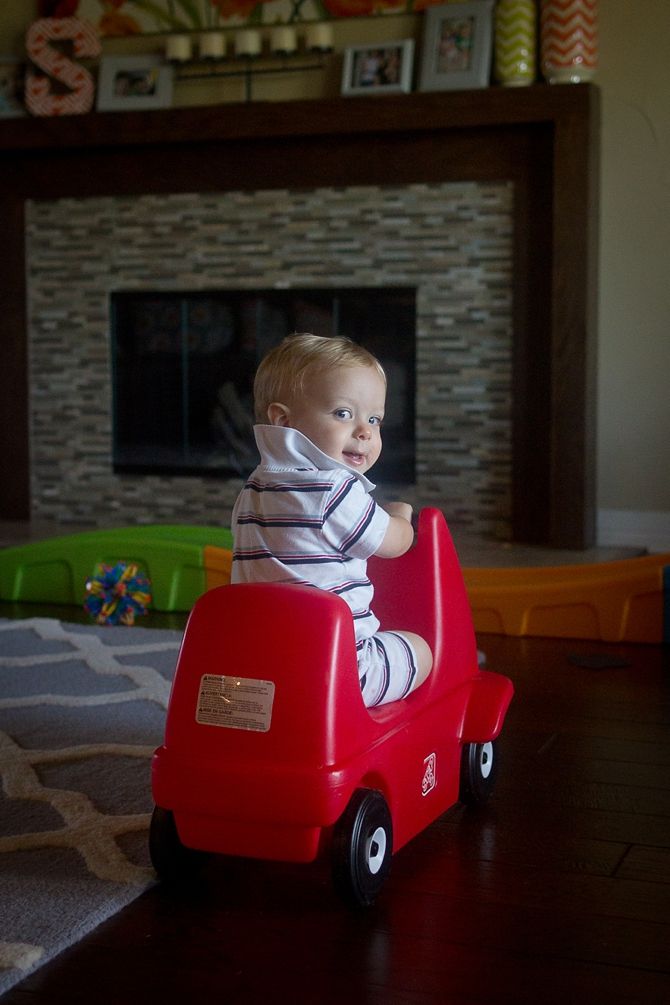 This picture doesn't fit anywhere--but I love it. I love his silly popped collar and the fact that he can't walk yet. But he loves to sit on that car and push it around. Life with these boys is busy and fun and a liiiittle bit exhausting.