With Sol out of town, my mom and I decided to join some new Beaumont friends at the Texas Pecan Festival--which was, as my mother would probably say, a hoot. It was hot (as Texas seems to always be) and a bit muddy, but we had fun anyways.
We ate some delicious carnival food--boudain balls for my mom, and shrimp balls for me. And Keaton got really excited about a corn dog, a baby after my own heart. Our first ride was a kind of terrifying ferris wheel--it seemed a little too easy to get out at any point. Braden was adorably scared for the first few rounds--insisting I hold on to him tight. But both boys loved it and Finley kept trying to get higher to look out and almost gave me a heart attack.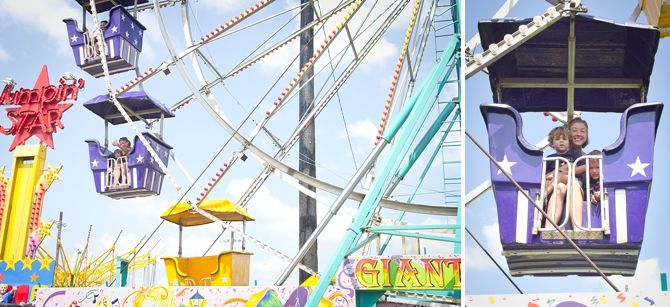 On the left you can see me taking a selfie with the boys--and when I showed Finley the picture on the right he said, "WHOA! How did you take that with your phone!" He's awesome.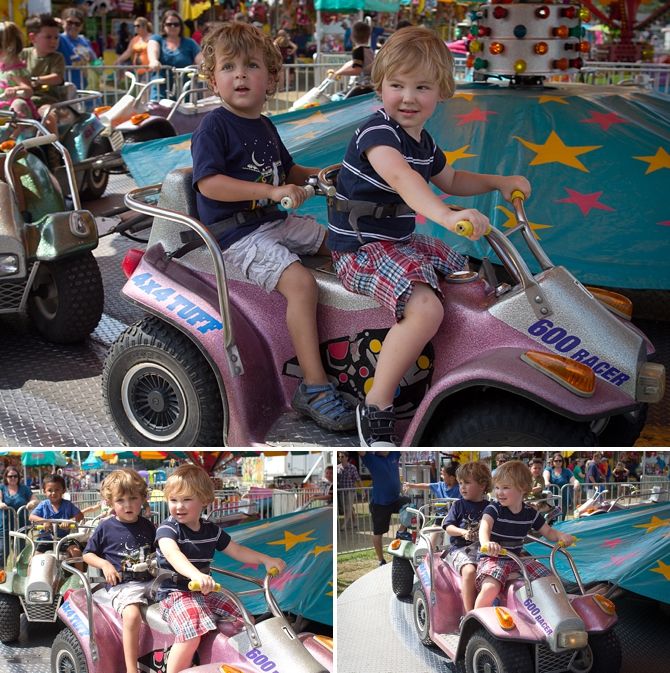 Braden rode this awesome pink car with his new pal Bennett. Bennett is smitten with Finley and its adorable. The big boys all loved the slide--even though Bennett looks a bit terrified!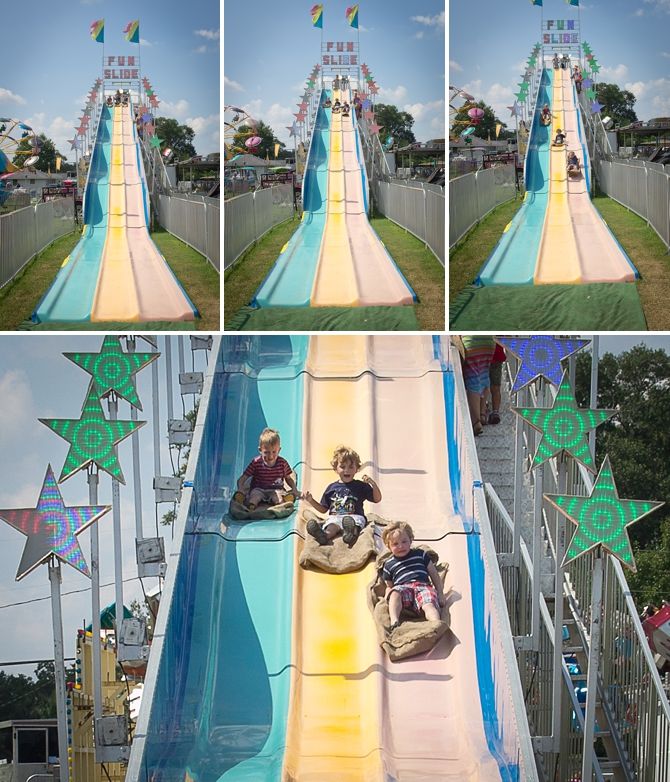 The highlight for Finley was probably the bumper cars--which were surprisingly fun, even though I look terrified.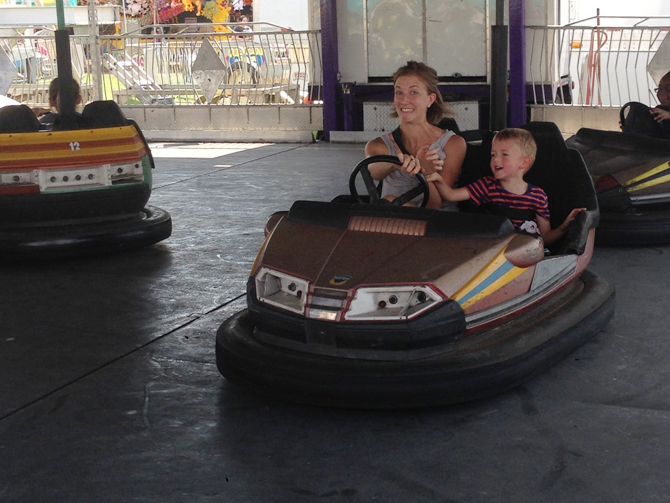 The low point of the outing was when my mom stepped in a fire ant hill and got eaten by ants. Fire ants are the worst, in case you've never met them. They seriously make me never want to go outside in this place--between that and the heat, I'm pretty happy enjoying life indoors!