It's been quite the adjustment running in the Texas heat--but I'm surviving. I'm starting to get unreasonably anxious about the marathon (NYC on Nov 2) and just have a lot of thoughts swirling around in my head about it.
I ran the Plaza 10k in KC this past weekend (although I added 20k more to get me 18 miles) and it was glorious. I ran a 44:46 which was faster than I'd hoped. I was thrilled to finish so quick since I restrained myself a bit, knowing that I was still going to run 9 more miles after the race. The pictures below kind of crack me up... I ran the course twice--first as a race, then again just to get more miles in. Any guess which ones were the race and which were the extra fun miles?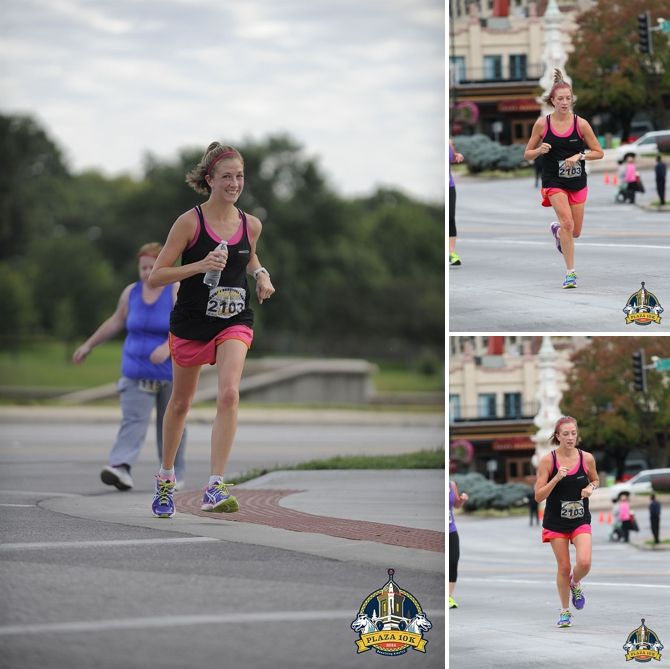 I also really love these pictures too--me finishing my first lap and then my second lap when I caught up with Vic and Abbey! Love that the race let you download the photos for FREEE!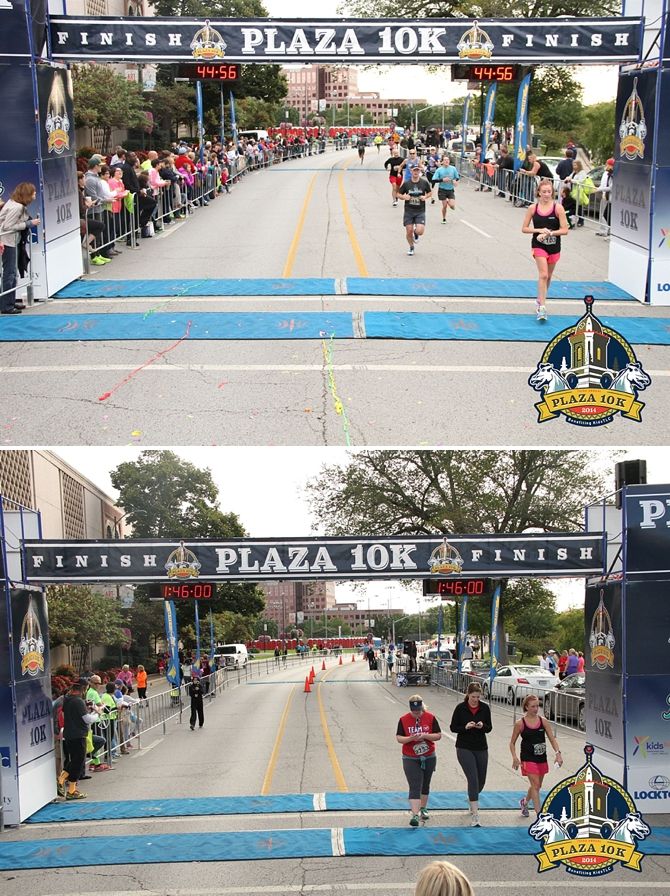 Back to the marathon--I've switched up my training schedule for the first time--all eight of my previous marathons have been done using the trusty Hal Higdon method (5-6 days of running) but this time I'm using the FIRST method, which is three VERY HARD runs every week. One track workout, one tempo run, one long run, two days of cross training. I've been doing the two shorter runs on the treadmill while the boys are in preschool and swimming two mornings a week. I try to squeeze in some Barre, but I struggle to make myself do it.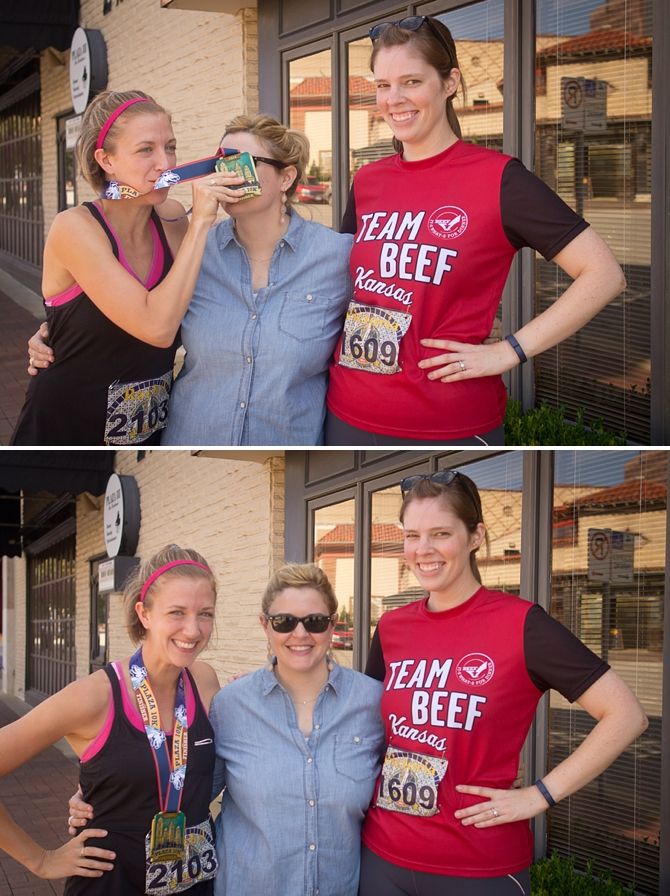 We (or maybe just me) were feeling exceptionally silly after running 18 miles and having a few adult beverages... Also--look at the sweet medal!
The long run is still a challenge--I can't leave early enough for it to be cool so I just struggle and sweat in the heat. So much sweat that I KILLED my iPhone and had to get a new one. Sad face. It doesn't show any sign of cooling down soon, so I'm taking the heat as a valuable training tool and hoping it means I'll be super quick running in the cool fall weather in NYC.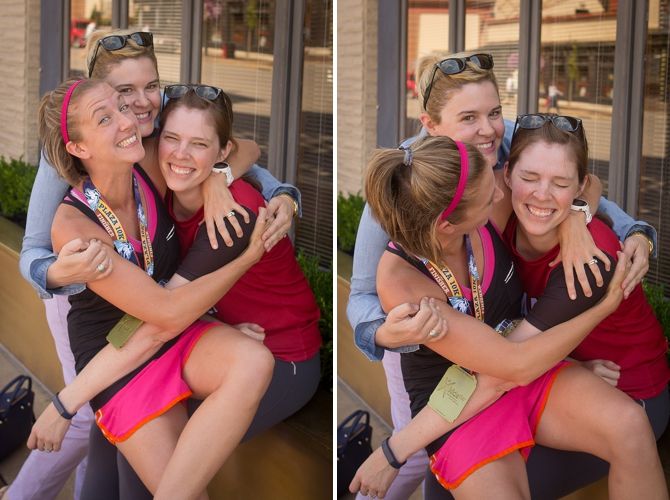 We've been friends a long time.
I am not sure what I'm hoping will happen in NYC. First, I'm just excited to GO. Sol and I are going without the boys--so it will be a delight no matter what. I've wanted to run NYC for a long time and will probably never get the chance again, so I'm thrilled just to be there. I'm a little nervous about the hills--there's literally 3 feet of elevation change on my long run route, so I need to find a hill somewhere to get some practice on. Basically, I'm excited. I can't even guess if I'll qualify for Boston this time... it's still a 3:35 for me to qualify, and they let you in based on how much you beat your time by--so who knows how fast I'd actually have to run. All I know is I don't want to stress about it--I want to enjoy a trip to New York with Sol and I want to enjoy running in that amazing city! If I run fast--even better.