About a month ago... we went to Disney. It seems crazy that we are already a month past it! We have a big trip planned in March--and when Sol realized he was going to end up with an extra week of vacation in 2014, we jumped at the chance to get an extra week of Disney. Is it ridiculous to go so often? Yes, yes it is. Do we care? Not really. It's so fun to go with these guys--to see their joy and get to experience so many special things with them.
So naturally, I tried to come up with themed outfits for them each day. I tried to keep them relatively simple and comfortable so they wouldn't mind wearing them. And of course--I wanted them to be things they were excited about. Dressing kids up for Disney increases their enjoyment exponentially--all the cast members fuss over them and everyone interacts with them! Our first (and Braden's favorite!) round of outfits were these Mickey/Peter Pan shirts. I designed them in Photoshop and had them printed on fabric and appliqued them on. We happened to have matching hats leftover from Finley's birthday--adorable.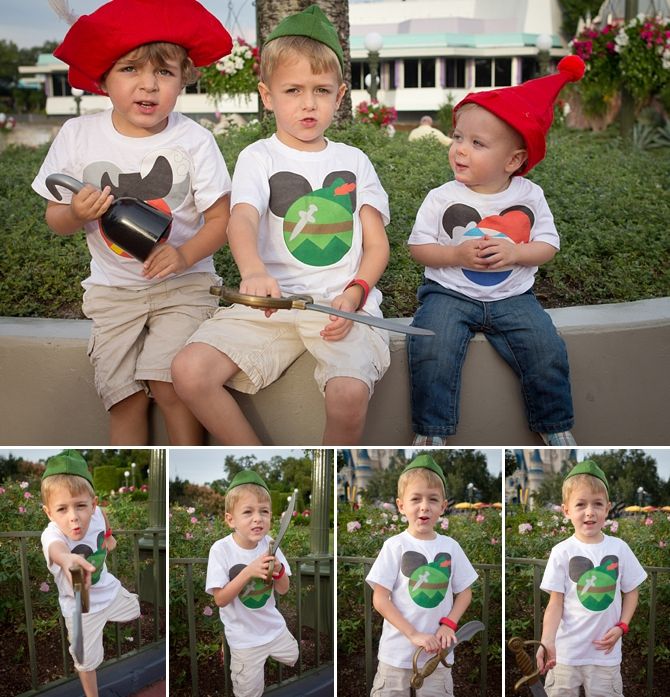 Sol came up with the brilliant idea to have them be Huey, Dewey and Louie. I'm so surprised how excited they were to dress up--and very grateful that Finley still thought it was a super cool idea.
Braden referred to them as "the boys". I like DIE over their cuteness. Watching them meet Donald was priceless--stay tuned for that in the next post. They were a little confusing when they weren't together... their costumes really only worked in a group. And some people were still confused. What can I say--I like obscure costumes. (See Halloween as minions, breakfast foods and UP...)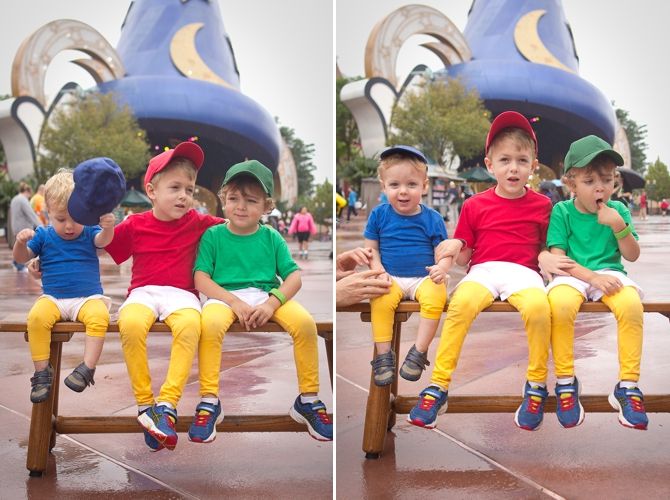 I had a full set of Peter Pan outfits for them--but Braden really wanted to be Captain Hook Mickey again, so we went with it. Anything to make that boy smile.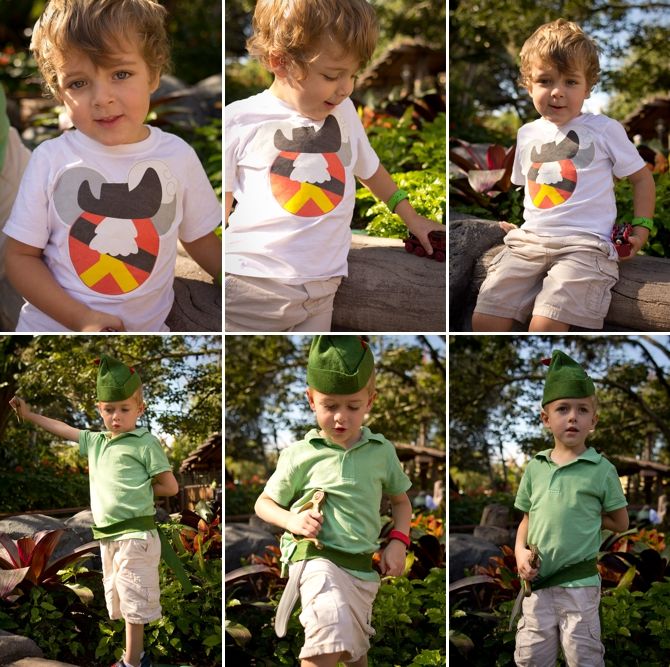 Keaton did NOT like the hat. Finley liked swashbuckling. The polos were white polos we had lying around that were stained and needed to be retired... so I dyed them green!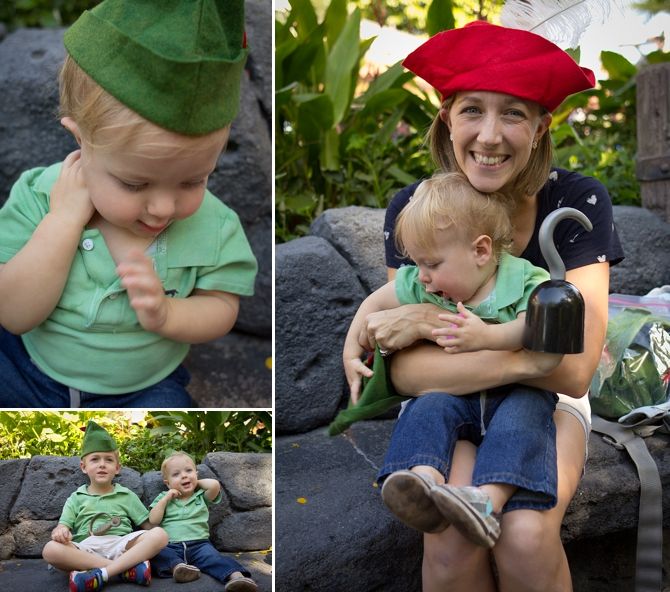 These were kind of lame, but still a big hit. Target Mickey shirts! I failed at getting one of all three of them together. Whoops.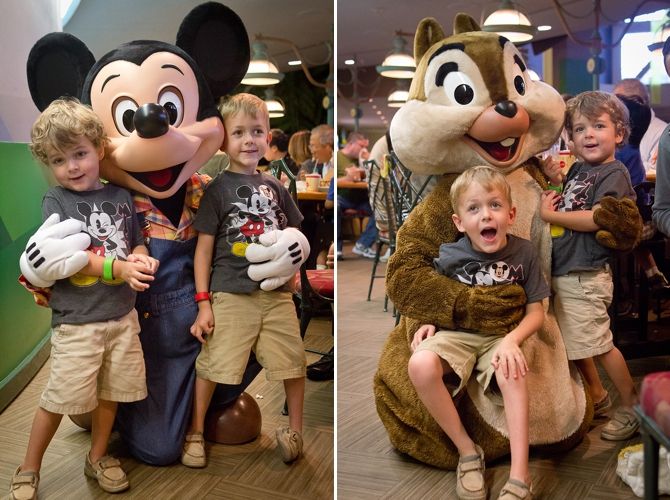 Our time at Animal Kingdom was a disaster. We went for a few hours one morning before we went to Epcot--we rode the Safari twice and stood in line to take a picture with Dug the Dog from UP--but no Russell. All three boys were dressed as Russell and they were all GRUMPY... hence the iPad and iPhone time. I remade the Wilderness Explorer outfits and they are AMAHZING. You'll just have to wait until March for better pictures of the details... but I used Spoonflower to print the WE logos and the sashes and it was awesome. Yellow polos from Children's Place and white hats I dyed yellow.
We had a blast--I'll have a few more posts recapping more details hopefully soon. #vivadisney