Texas apparently likes cowboys and rodeos. Before Spring Break, all the kindergartners dressed up in their western duds (or their friend's western duds if you aren't quite Texan enough yet to have your own). The classes started by moseying around the gym--Finley was really into his mosey as you can tell by my commentary and poor videoing.
Then the kids all did different rodeo events--barrel racing, riding a bronco, popping a balloon by sitting on it... you know, all the classic rodeo things. Finley loved it.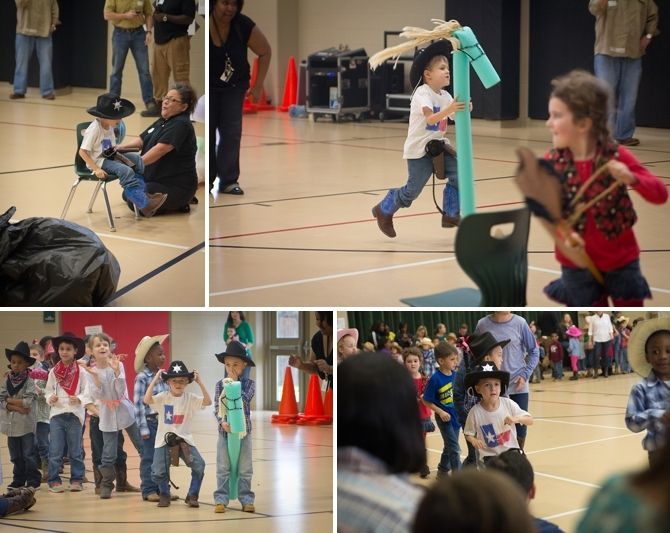 Braden was so excited about the rodeo and seeing Finley! Braden insisted on holding Finley's hand all the way to the classroom.
After the events, the kids had a hot dog party in the classroom. Luckily there was enough for Braden and Keaton! Braden also insisted on sharing a chair with Finley. He was really in the mood for Finley. And hot dogs with cheese.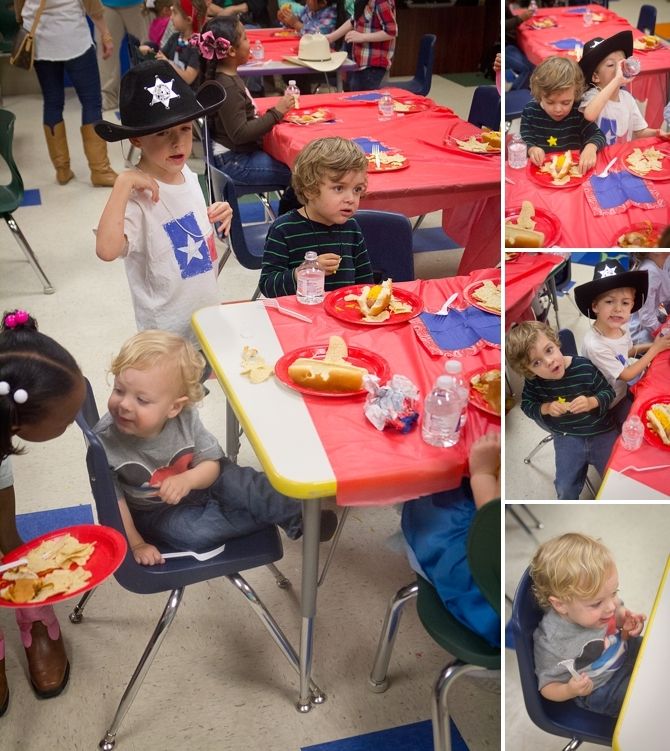 I had to snap a few pictures of the Texas art they did--blue bonnets, longhorns and cowboy boots. It's such a different place--I'm still adjusting to the culture!