It took me awhile to get used to pink things--and I feel like I've embraced it now. But that doesn't mean I don't still love navy! We painted a wall in our master bedroom a few weeks before Merritt was born--navy stripes in glossy and matte. I love them. And I love this little blue floral cardigan!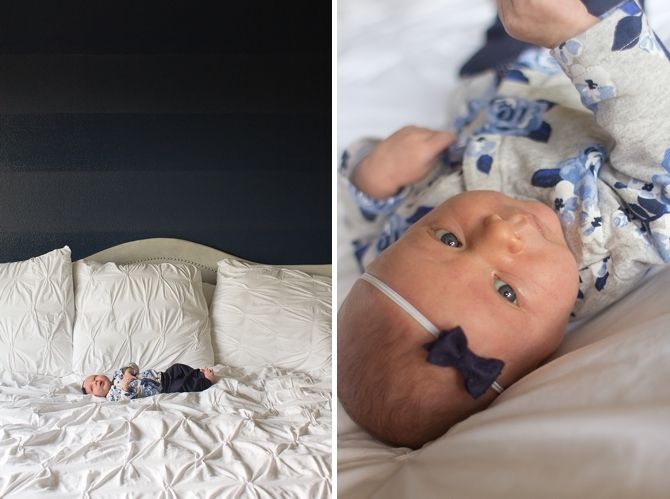 I ordered a handful of headbands--a few pink, but also, navy, gray, aqua and white.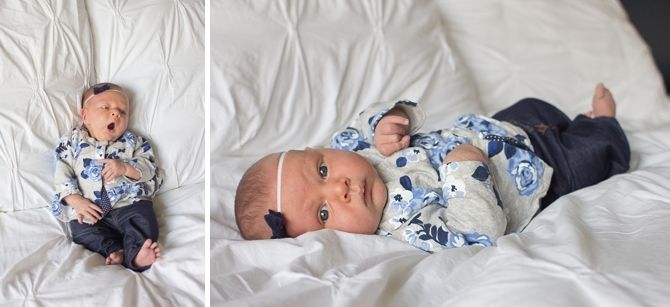 Basically all I want to do is put her in different outfits and take pictures of her all day. And she can't even smile yet. We're in trouble when she starts smiling--I think the picture below is a fluke.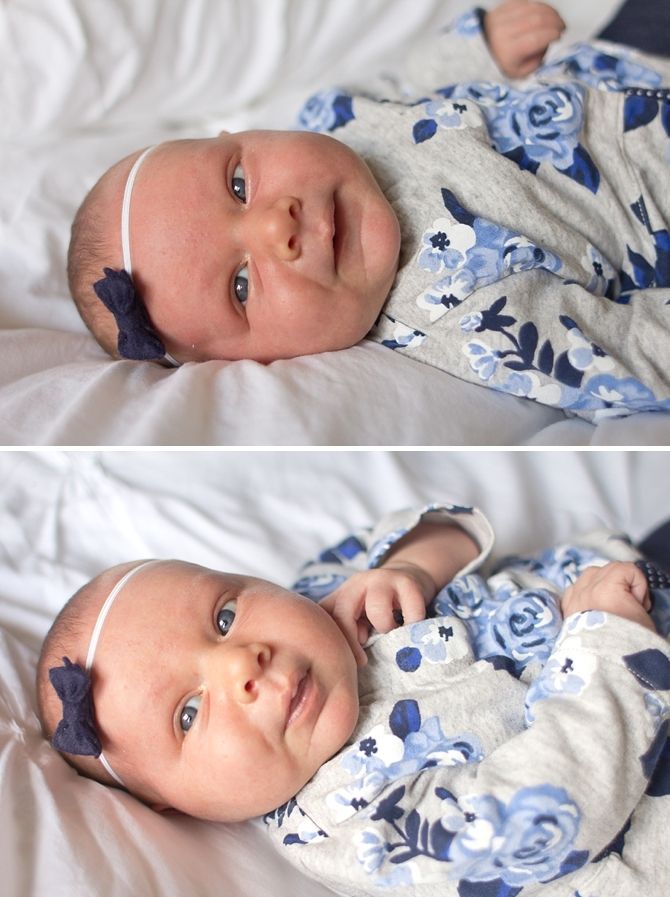 While Braden isn't quite as obsessed with her as Keaton is, he really does love her. He likes to hold her for a bit and give her kisses. He exclusively uses male pronouns with her--we're working on reminding him that because Merritt is a girl, we say SHE. And HER.
With my siblings, the first and third look similar and the second and fourth look similar. If that happens here, I'll be delighted. I've always though Braden would be such a pretty girl--with the curls and the eyelashes and the round cheeks. Sigh.