I can't believe she's been around for a month! And that a month ago I had all boys and didn't really even dream of having a girl. I think I've come to terms with the loss of my identity as a boy mom--it helps that this girl is the absolute sweetest. Except for maybe Keaton. He's so sweet.
I'm not sure if it's because we're veteran parents or if it's her temperament--but she really is an easy baby. She's rarely fussy, and when she is its remedied by picking her up or feeding her. She's the best.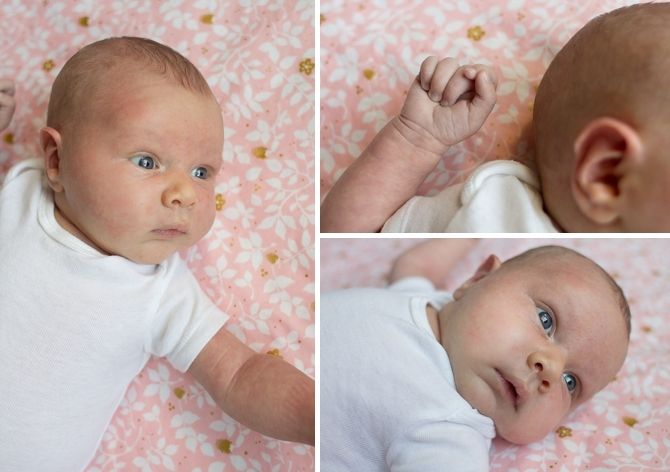 She's still sleeps a lot--she hasn't really gotten in a nap routine yet. Wearing her in the Solly wrap almost always knocks her out and car rides normally do as well. She normally sleeps for a 4-5 hour stretch at night, and then 2-3 hour ones. She's sleeping in a bassinet beside our bed for as long as we can keep her there--her last stretch of sleeping is normally with us.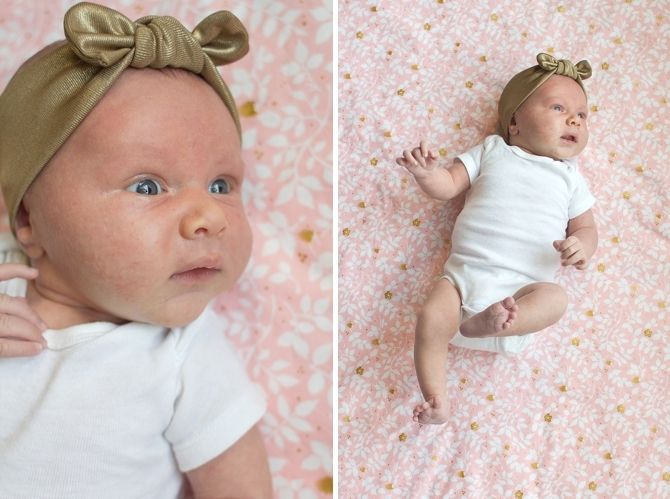 Merritt is doing well nursing too. She's pretty efficient and eats every 2-3 hours. She does tend to cluster feed in the evening, but I won't complain about her filling up if it means she'll sleep a bit longer at night!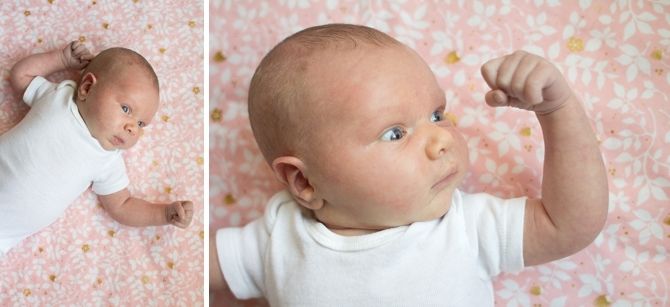 World's strongest baby! Gun show! We think her eyes might be blue to stay and she has pretty much the same dearth of hair of her brothers. She's got some cheeks but they'll probably only stick around for another month or so.
Happy one month Merritt! I just realized that her name rhymes with carrot. I think we'll still keep it.