If you know me, then you know that I love a party. But more specifically--I love parties for other people. The introvert in me shies away from having parties for myself. But I have been incredibly blessed with wonderful friends in Beaumont--and they really wanted to throw a party. I kept referring to it as Merritt's Sip and See so I didn't feel like it was a party for me. All the gifts were for her... so I think I was right.
The party was so sweet and so pink! This cute little pink outfit arrived from my aunt and uncle the day before the party and was perfect! I just HAD to have this little pink flower crown for her--even though it was kind of huge and made it hard to snuggle her. I didn't get a great picture of her in it--but we had a reshoot a few days later. Of course.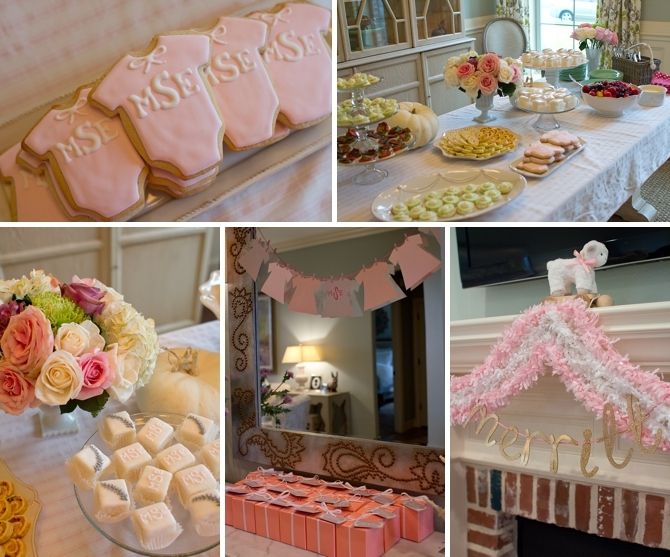 The party was perfect--my friends said they felt like throwing a party for me was like cooking for Julia Childs. The party was full of my favorite things--pink and gold and monograms and sweets and flowers and most importantly, friends! The party was my mom's last day in town--she actually had to head home about halfway through the party, but I was so glad she was able to come for a bit!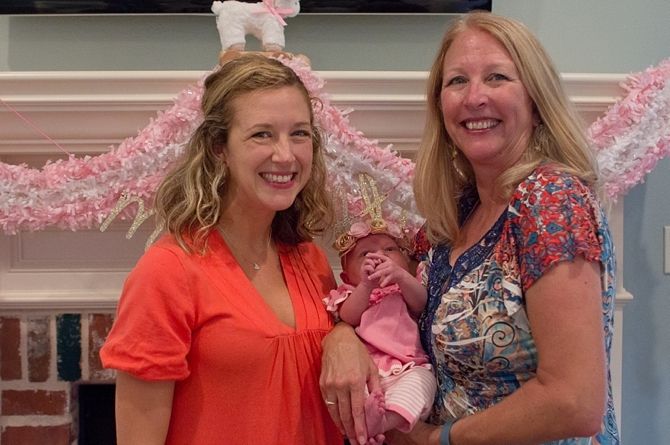 I didn't get a picture with all the guests at the party--but here's one of the hostesses! The group on the left are my Junior League pals, and the girls on the right are from our bible study. And then everyone all together. I feel so incredibly blessed by all these ladies and all the ladies who came to celebrate our sweet girl. We've made such great friends where ever we've moved, but Beaumont is really in a league of its own. Maybe it's because people are nicer in Texas? Or that we've become more interesting and people like us more? Who knows. All I know is that the people here are great and it was so great to have so many of them come out to celebrate M!