Wellll.... I did my best. It was dark and rainy by the time we made it out to trick or treat. I had really big intentions of sticking everyone back in their costumes so we could get a good picture of everyone, but we literally have not all been home when it was both light and not raining. SO. They were all so cute--so I really do want to try to get a picture sometime!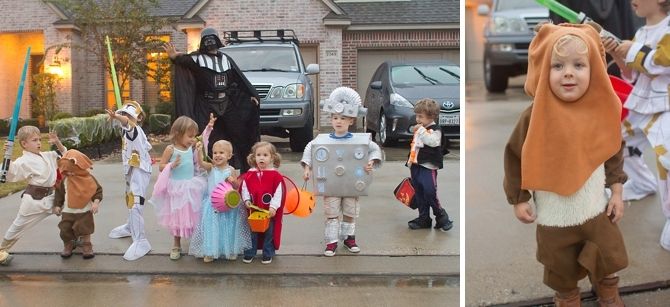 We were obviously THE STAR WARS. Keaton was the sweetest Ewok and wore that little hat a long time. Finley was (predictably) Luke Skywalker and we kind of tricked Braden into being Han Solo by implying that he was the same person as "Guy Dangerous" the character in Temple Run... good parenting. Merritt and I were Princess Leia and Sol was Darth Vader. You can't tell--but my dress has an awesome hood with Princess Leia buns! And Merritt's hat is adorable as well.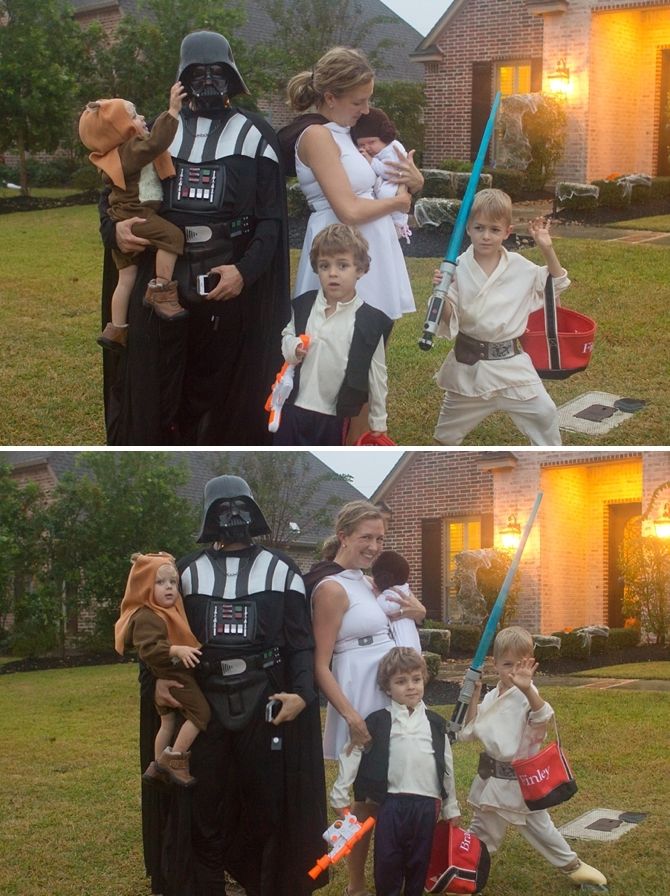 We had a great time--a few friends came over for mummy hot dogs and soup. And a special Halloween brownie monstrosity. We love our community in Beaumont!