Five months! Hooray!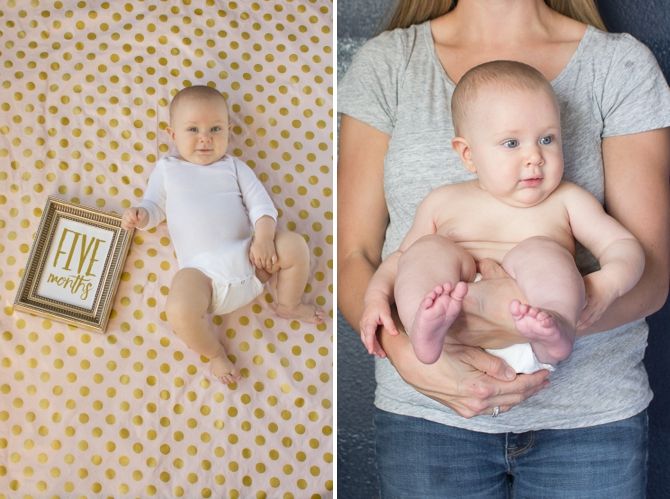 Five months is a good time for this lady. Her eyes seem blue for good, she has some sweet furry hair coming in on her head and she loves to drool.
She's recently found her feet and loves to grab her toes and use them to roll super quickly onto her belly. Sucking in her bottom lip is a common face for her to make--I think she looks like a little turtle.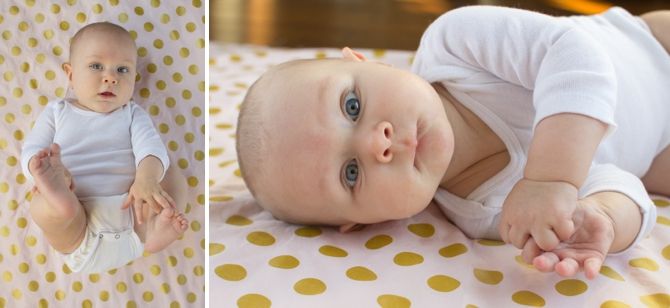 Her little thighs are getting good and fat and she loves to suck on her fingers. Any finger. Braden was a pretty committed thumb sucker, but any finger she can get in her mouth makes her happy.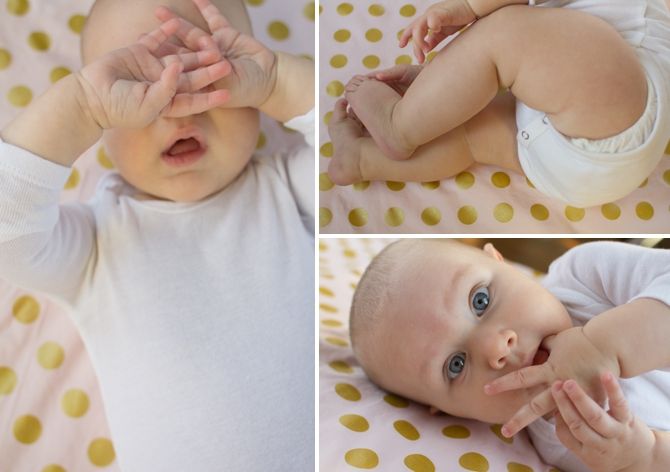 She's a pretty good sleeper, as far as Scott babies go. I generally feed her around 11 before I go to bed and she normally wakes up around 4 or 5 to eat again. And then I normally have to wake her up around 8 to start taking children to school. She takes two naps unless its a crazy day and they get cut short--sometimes she'll sneak in a third one then. We're not in a rush to start solid foods--its messy, time consuming and nowhere near as exciting the fourth time round!