I don't care if Blair Waldorf says the bow should go on the right--with my new hair-do, it really looks better on the left.
That's right, I cut my hair again.
Somehow, I chopped more off of my
already chopped off hair
. Here's what happened.
I watched the Grey's Anatomy finale. The first person killed was (SPOILER ALERT) Dr. Reed and I immediately realized I wanted to pay tribute to her through copying her haircut.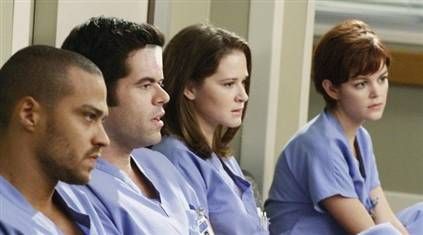 I googled a million images of Nora Zehetner and decided that was the look I wanted to emulate. That, or Justin Bieber.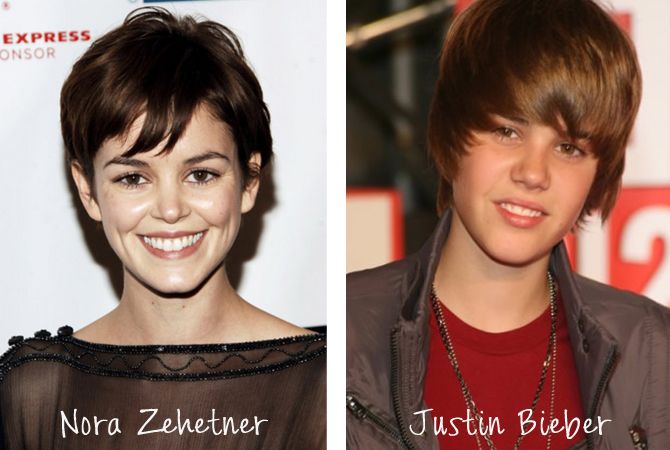 And then, Courtney suggested that I photoshop the haircut onto my face so I would know what it looks like. I failed at that. Apparently, I'm not the photoshop wonder I thought I was.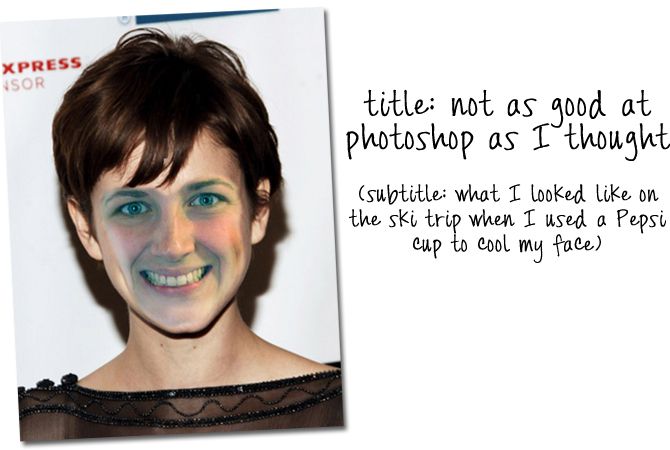 After a long inner-debate and a discussion with my hair stylist, Dominique, we decided that if she thinned the heck out of it, the style would work. So off it went.
Responses from the eighth graders have been generally positive. One student told me it was "gorgeous", some walked by me and giggled in their 13 year-old awkwardness. One said, "I like it. It's puffy." Another asked me if I had any dance moves (I'm not sure if this is related to the hair.) And one sweet 7th grader told me he liked the old haircut better, and I think he thought that was a compliment.
My verdict? I really like it. It takes even less time to do than the old hair--which was a LOT less than the really old hair. And it's kind of funky.

So there you have it. I'm just living my life, every day trying to make sure that I don't look like an Asian teenage boy or a 50 year-old woman. (No offense,
Other Asian
or Mom.)
Oh, and if you have any headbands you don't wear anymore, send them my way. Dominique told me that I
have
to wear makeup and accessories. So I'm working on that.