Well, we finally got to meet
Ree
.
Vic and I, well, we are crazy. We're exhausted.
Running a marathon
and
cheering for a marathoner
just wore us out. ALL of us needed naps after school, so after recharging out batteries (and washing our greasy hair) we were on our way to Borders. Traffic was terrible, parking was terrible, and our attitudes were terrible. But once we got some Diet Coke, we were in slightly better spirits.
The book signing started at 6 and we had tickets to be in the second group. But we are dumb and missed them calling our group. So we ended up being in the 4th group. Finley held it together, even though he had taken ZERO naps while I was at work. He was actually pretty precious. And we made him wear his
birthday cowboy outfit
again because, well, there aren't many more chances for him to wear it. And we were pretty sure it would help Ree be convinced she needed to link to us on her blog.
(Please, Ree?)

So we finally got to meet THE Pioneer Woman. Basically, Ree was pretty and sweet; not awkward and sweaty like her blog implies. Vic and I were kind of dumb and mute--for two girls who always have a lot to say, we didn't really know what to say to our idol. We just stood there and made awkward small talk. There were a few moments of panic before it was our turn--we (and by we, I mean me) misplaced our
photo-ode
to Marlboro Man. Don't worry, I found it and Ree loved it. She snapped a few pictures of my cowbaby and thought he was darling.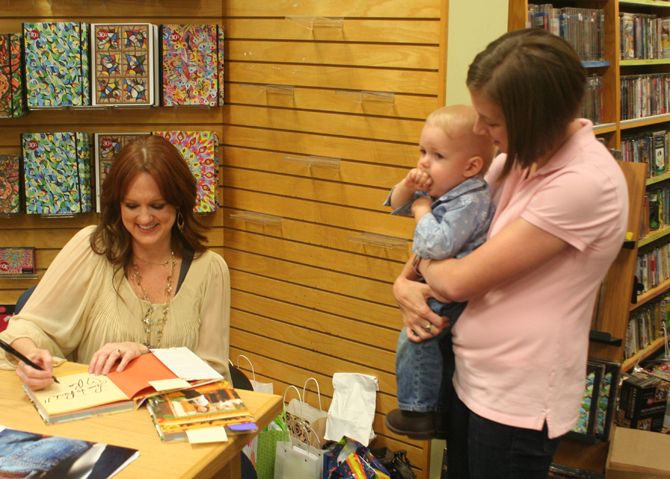 Best part of this picture? EDWARD CULLEN, BABY.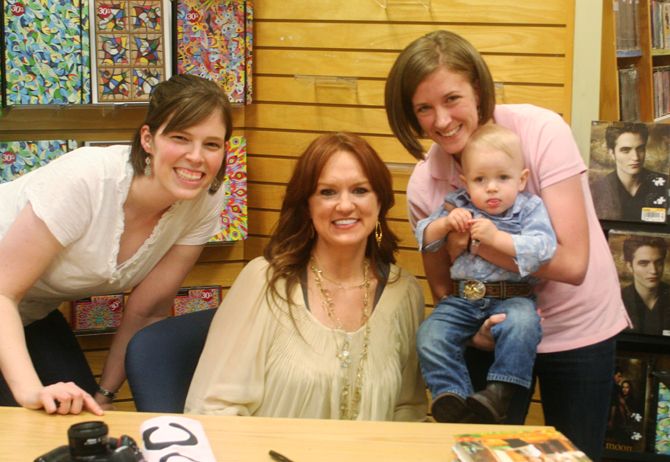 On the way to the book signing, I asked Vic if she would rather meet The Pioneer Woman, or Justin Bieber.
It was unanimous. PW wins.