Before we went to the Caymans, I dreamed about taking pictures of Finley with his toes in the sand, toddling along the beach. Maybe even one of him buried in the sand!
But my child hated the sand and would cuuuurl his legs up under him if you tried to set him in it. No sand pictures for us.
I only got through
two posts
of
Cayman pictures
, but I still had this one picture that I
love
and wanted to share. We went to this restaurant twice--I already forget the name--and both times Finley was fascinated by the little person on this sign.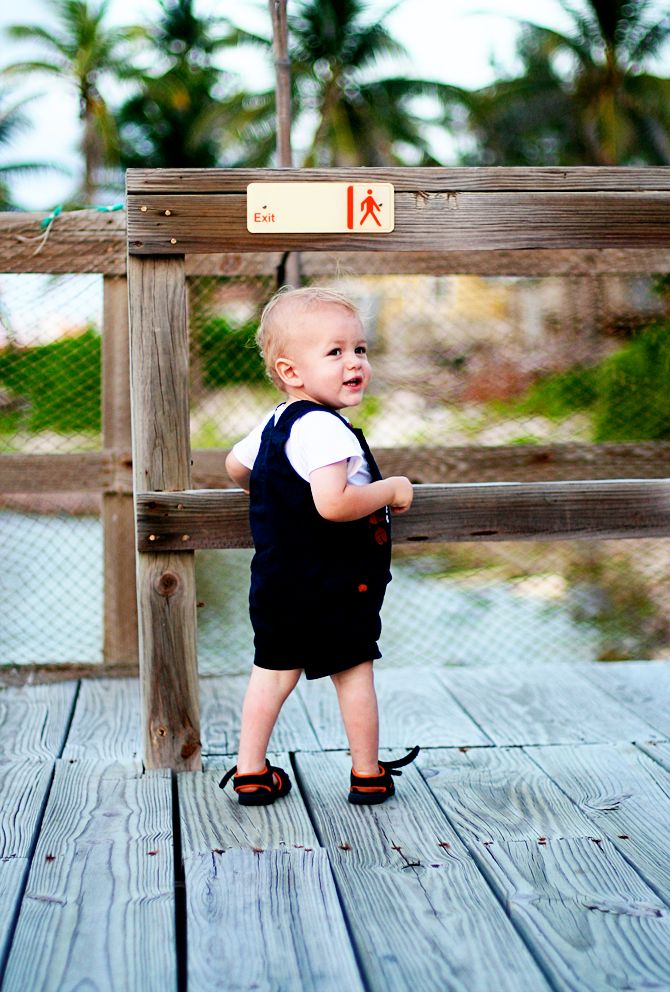 He's a pretty cute beach baby, even if he's not on the beach. (I'm also breaking my rule about posting huge vertical pictures... oh well.)
Hop on over to I Heart Faces to see more pictures of happy days at the beach!