Eventually, I'll tell you the story of how we converted our house from a 7 bedroom hotel for day laborers, to a lovely two family house. Today, I'm going to tell you about the transformation of the backyard. You heard
a little bit about it before
, but it just keeps getting better.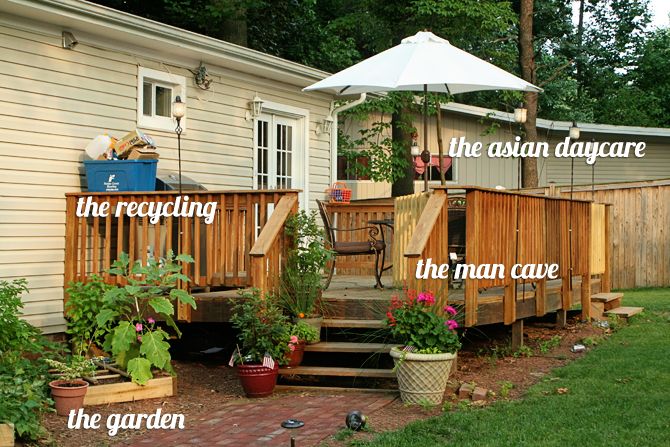 One day we were out shopping and Sol told me he had ALWAYS wanted tiki torches and he NEEDED them so bad. So we bought some tiki torches. From that point on, all Sol wanted to was sit on the deck after work and listen to Frank Sinatra. Totally normal. I refused to sit out in plastic deck chairs to eat dinner, so we began our hunt for some bargain deck furniture. We finally found the perfect set on super sale at Home Depot. And we found an umbrella on Overstock that tells the temperature and has LED lights. FANCY.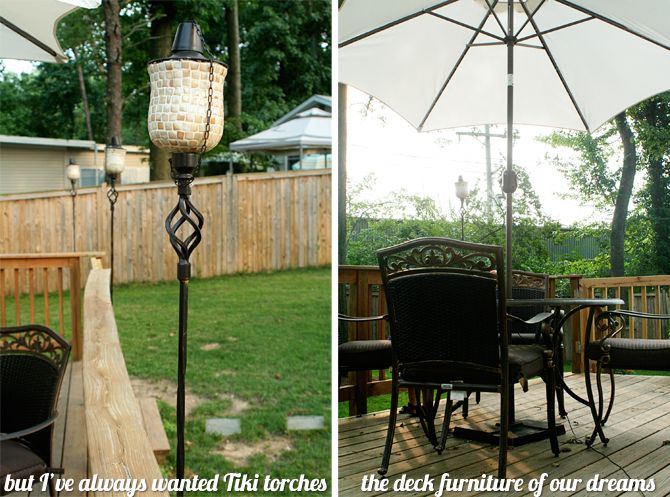 Because we couldn't enjoy ourselves fully when we were chasing Finley off the deck, Sol made these gates. In addition to keeping Finley on the deck and the doggies off, they also provide
hours of entertainment for Finley
.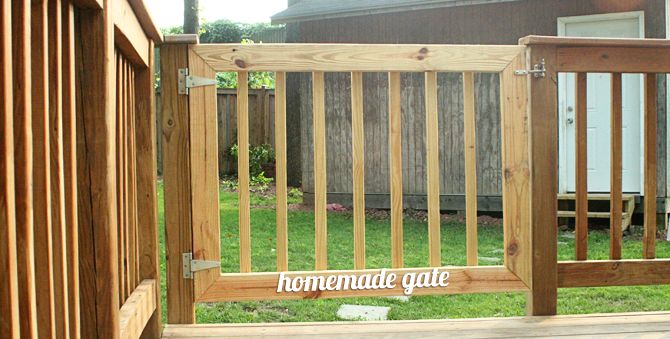 We realized right before Victoria's tiki party that the window well that was randomly cut out of the porch would make a perfect counterspace for preparing and serving food. My handy hubby made this little top for the window well too.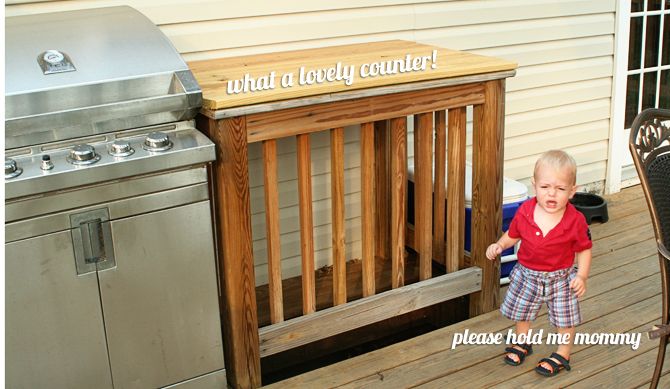 Sounds a little bit like, "If You Give a Mouse a Cookie" right? Now all Sol wants to do is sit on the deck. Even when it is 100 degrees and 100% humidity, he wants to be on the deck. And if there aren't too many mosquitoes, it isn't too hot and Sol has made me something on the grill, sometimes I'll join him.