Welp, so much for the blog being a lovely time capsule of pregnancy #2. I really, really wanted to do a good job at taking a picture of myself every week, and you would think it wouldn't be that hard, given that our camera is ALWAYS out... but it is. I really wanted to wear the same shirt (which keeps being dirty or missing) on the same day of the week and if the shirt is missing or I forget that day, I'm so OC that I just refuse to do it at all. I know that is ridiculous. Hence, only two pictures from the last month and a half. I can only blame me.
Get ready to see some shocking belly growth.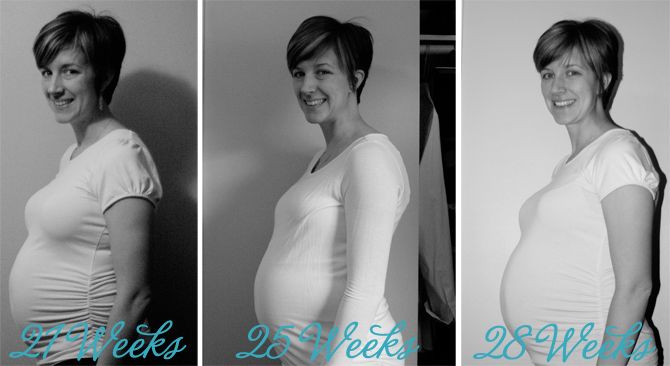 Yeah, I ran 12.5 miles with that belly. I was within 3 feet of an almost doctor the whole time, so it was safe. It also looks like my normal chin is morphing into a double chin, which I find upsetting. My sciatica is almost non-existent which is WONDERFUL. I have been cough-y, sneeze-y for the past several months and can't seem to shake it--I guess I would prefer my body to be putting all its energy into growing a baby, but it's getting a little old. I have heartburn, but it's getting better. The baby has kicked me hard enough to HURT me--he's a strong little sucker. I think he needs to practice his defense now so he'll be ready to ward off his big brother.
...so hopefully you'll get one more pregnancy update before the baby is born... but don't count on it.
Week 19-21
Week 17-18