It's been kind of a mess finding swimsuits that fit Finley this summer. For some reason I bought him this cute set--it's 18-24 months. I called them his swim capris--obviously they were too big on him. His 12-18 month swim trunks from last year fit much better. And these ones fit ok at our neighborhood pool when he had swim diapers on. Plus, the skull intimidated any kids who wanted to pick on him.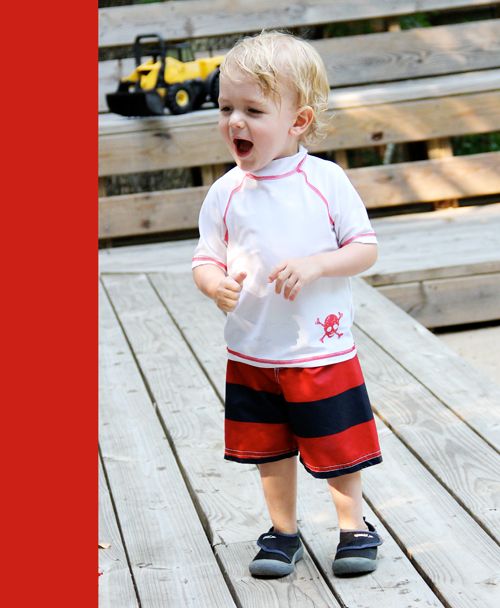 We borrowed swim trunks from a variety of different places for the trip--and these were the ones that fit best. (Plus--WHALES!) Now that he's potty trained and not wearing swim diapers the other pairs just fell off his scrawny hiney.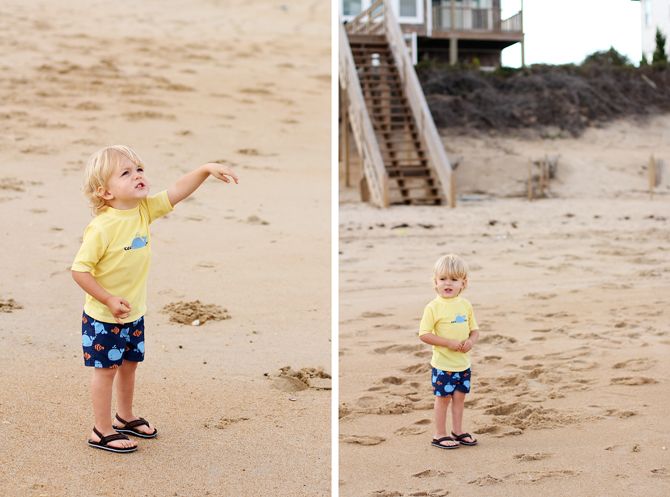 Cute suit, huh? Recognize it?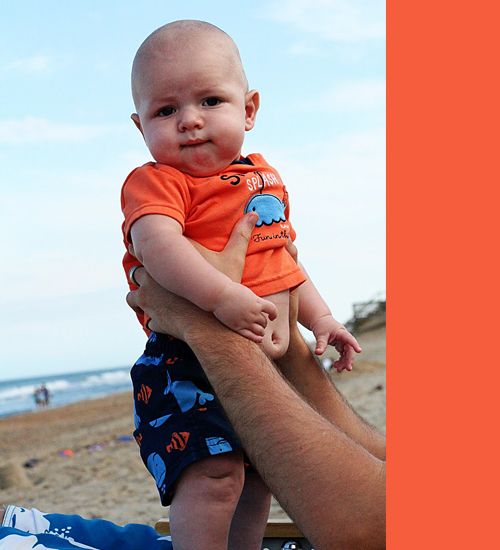 Yep, it's from our
Outer Banks trip from two years ago
. And yep, they are 3 month size. My 29 month old kiddo fit pretty well into 3 month swim trunks. And that boy eats pretty well! I do feel like he is getting taller and he passed the 25 pound mark a few weeks ago... but he pretty much has no junk in the trunk.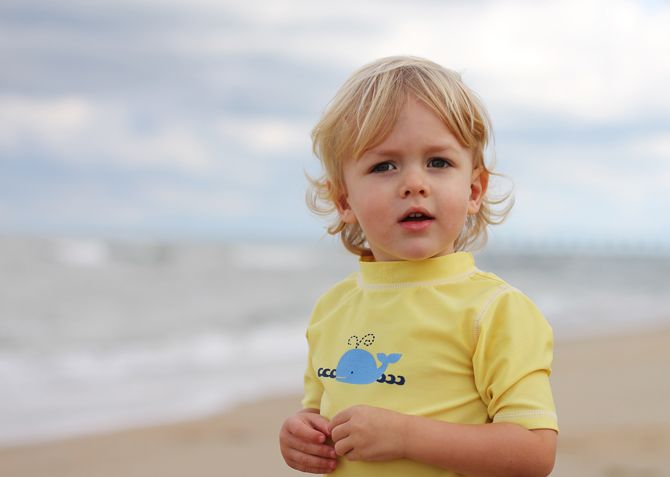 I'll forgive him. He's my cute and tiny dude. (And he is in the market for a haircut. Me trying to trim it isn't cutting it anymore. No pun intended.)
***Haircut update: And hour after posting this, I heard Finley say, "Finley cut hair!" followed by the sound of hair being cut. Not a huge chunk... but enough that I may need to be more serious about having it professionally evened out. Whoops!