I have so many special memories of holidays and family vacations spent with my cousins. There are nineteen of us and I was lucky to have many of them so close in age to me. I'm always a little sad the boys don't have any cousins yet--but I'm super grateful that my high school friends are providing a back up team of cousins for them. My cousins are slowly getting married and we've gotten to travel to places like LA, Austin, DC and now Pittsburgh for the weddings (I also missed one in Texas and Colorado due to babies). We were in
Pittsburgh two years ago for my marathon
and I was excited to go back--it's a great city. I was kind a lame photographer--I did take a few pictures of the happy couple but they aren't great... but I'm posting them anyways. Joey and Jessica are AMAZING musicians--they had an orchestra at the ceremony--seriously amazing. Joey is apparently the youngest paid professional bassoon player in the country... or something. They weren't terrible dancers either.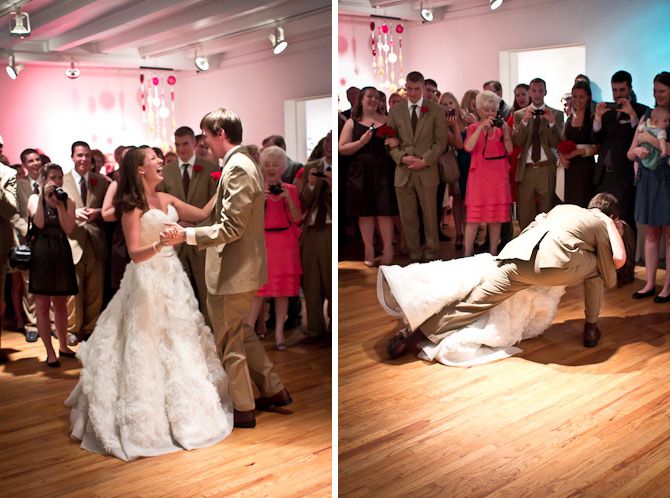 I had never met Jessica, and when I went over to met her, she confessed to being a blog stalker. So... HI JESSICA! I HOPE YOU ARE HAVING FUN IN BERMUDA!
My WHOLE immediate family made it too--it was a little ridiculous how short we were all there! Laura and Dan were in town for about 22 hours and my parents made a 16 hour drive to be there for about a day and a half. Crazy!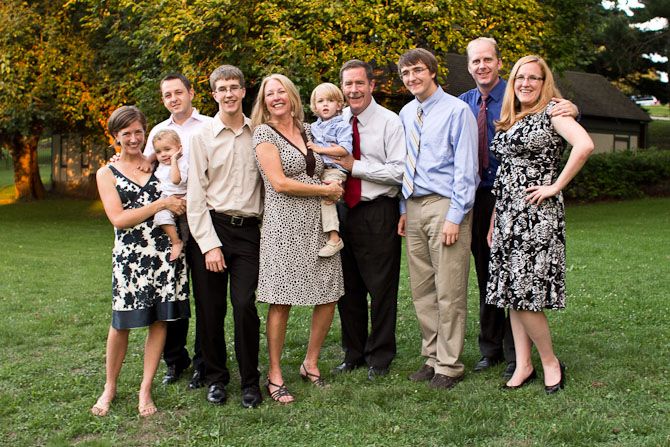 The boys were SO GOOD. We put them through the wringer--so many family members wanted to chat with them and love them and we made them sleep in all sorts of weird places. We stayed at my Aunt Kathy's house late both nights and put the boys down and relocated them. The first night Braden stayed asleep when I picked him up. I wanted to live in that moment forever.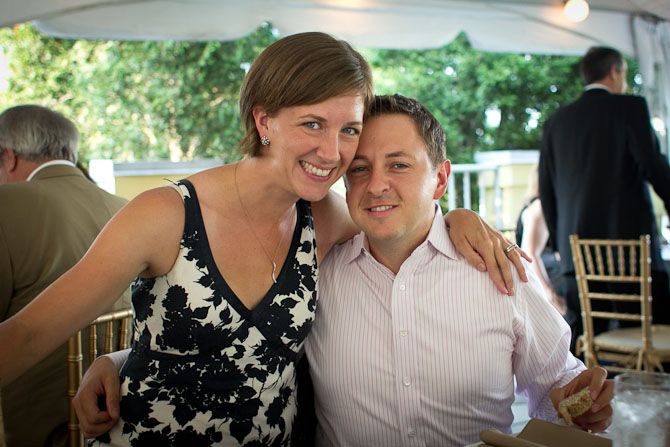 And my brothers. My big big, little brothers. Dan is going to be a sophomore at OU (Oklahoma) and Ben is going to be a freshman at IIT in Chicago. I seriously sometimes refer to Finley and Braden as "Dan and Ben" because they are the pair of little boys in my life.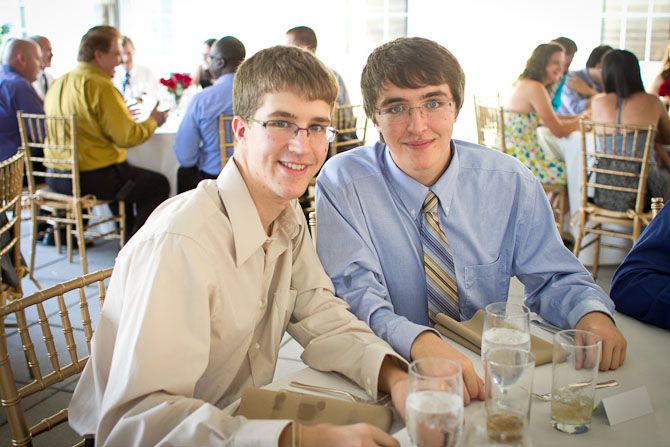 I like to give them a hard time about being PC gamers for life and being huge nerds and for pretty much being raised by different parents than I was. But they are pretty awesome kids.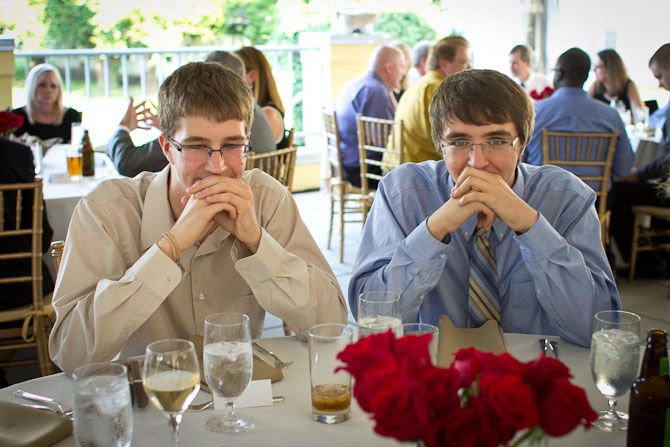 Sol also taught Braden how to say "CHEESE." We're all real excited about this development. Also he's still not walking. #lazy He is completely in love with Lightning McQueen though.
It was a lovely weekend--but we're excited to be done traveling for a bit. We're not leaving again until the end of September and we are ready for the down time.