A week ago, all our stuff moved into storage until we can close on our house in Pennsylvania. Luckily, my pal Jenn requested a few pictures of the boys gallery wall to help put hers together--so before our stuff left, I took a few shots of the gallery wall in the boys' room that I missed in the
tour of their room
from awhile ago. I'm fairly proud of how it turned out and don't want to forget that little corner of our house!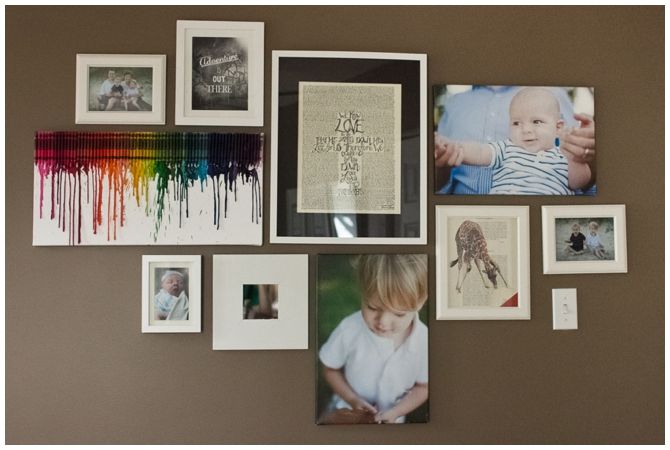 I used a variety of frames (almost all from IKEA!) and a few canvasses. I love the way it looks. There's a zillion tutorials on Pinterest on how to make a gallery wall--this is not one of them. I'm pretty sure I made this by making a fake wall in Photoshop and arranging the frames until I was happy. Normal.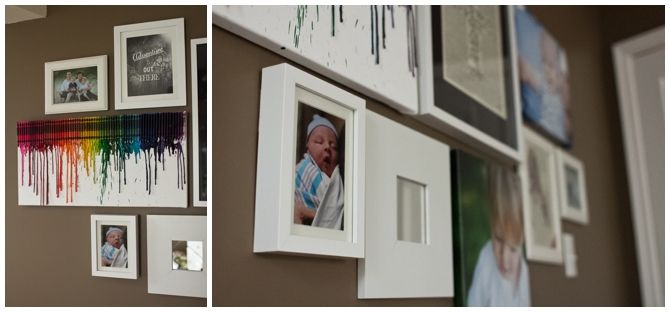 There's a few photos from a beach trip last year and a photo of Braden the day he came home from the hospital. In case you want your own crayon canvas,
that tutorial is here
. The two photo canvasses are courtesy of
Erica May
--my favorite KC photographer. If you need an awesome photographer, you are going to have to wait because she's currently having a baby very very close to my baby!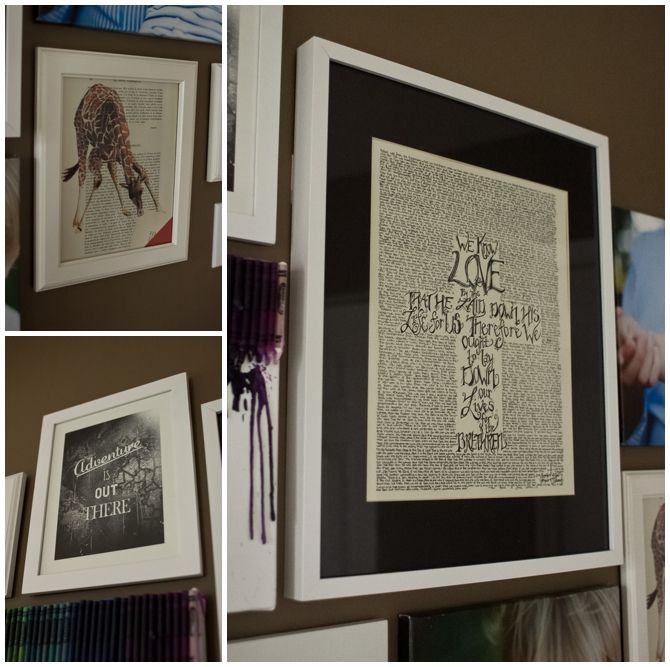 I also love these three prints. The
giraffe print is from Etsy
, and the UP quote is a gift from my thoughtful friend Carrie. The cross print was a wedding gift from one of Sol's groomsmen, Luke, who passed away in the years following our wedding, and is also Braden's namesake.
I'm excited for a new house with more walls to cover with stuff.