Happy Easter! I hope yours was peaceful--ours was not. After moving out of our house Friday, we took over our friends' home while they were out of town. So these pictures are all in their backyard and house--since ours is currently getting new floors and paint! And case you are interested, 75% of the last four years of Easter...
2009
2010
2012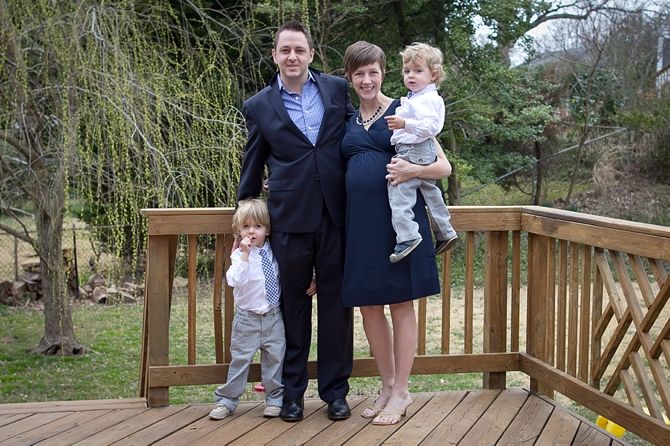 Things that I did not save from the movers: a jacket or cardigan and mascara. I was a bit cold. And the best way to get two little boys to smile? Hold a train cookie above the camera. They will smile and drool.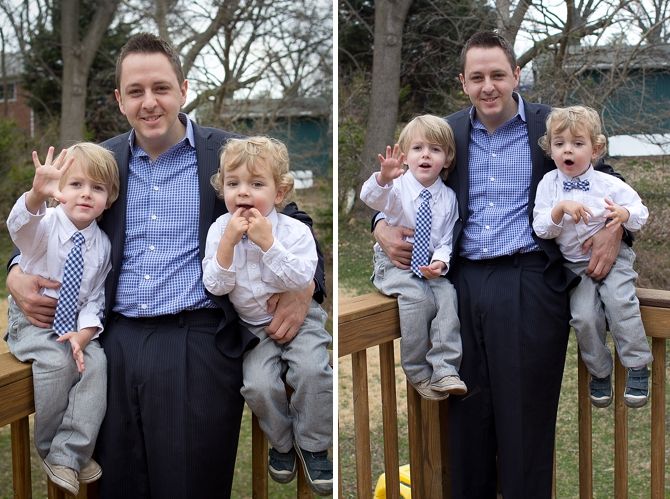 Could you die over the matching tie and bowtie? They both wore them ALL DAY without making a fuss about it. All day. Finley had been talking for weeks about wearing the bowtie, but made a last minute switch to the tie, which was perfect.
He really does try to look at the camera and smile, he just can't figure out how to make his face do everything he wants it to. Life is tough.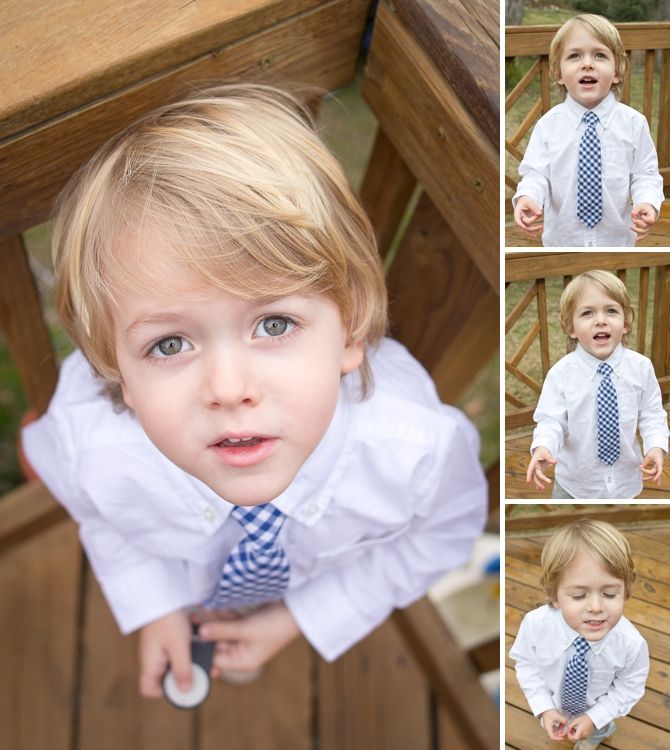 And Braden pretty much just needs to be danced around and sang to and he will make a sweet face.
Unless you are not giving him the train cookie above your head--then he will make his DON'T MAKE THE HULK ANGRY FACE and scowl at you until he gets his way.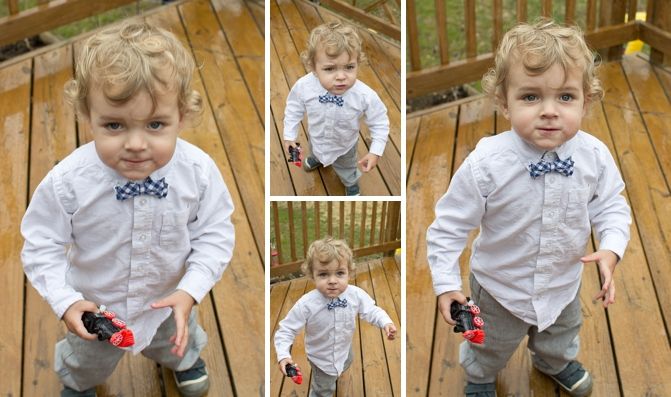 Their Easter baskets were a miracle in themselves--I managed to snag them as the movers were packing up our worldly goods. I grabbed a few marked down treats at Target and gave them the train party favors from Braden's birthday party the day before. Mom fail? Braden loved the trains and his big gift--some Lightning McQueen keys!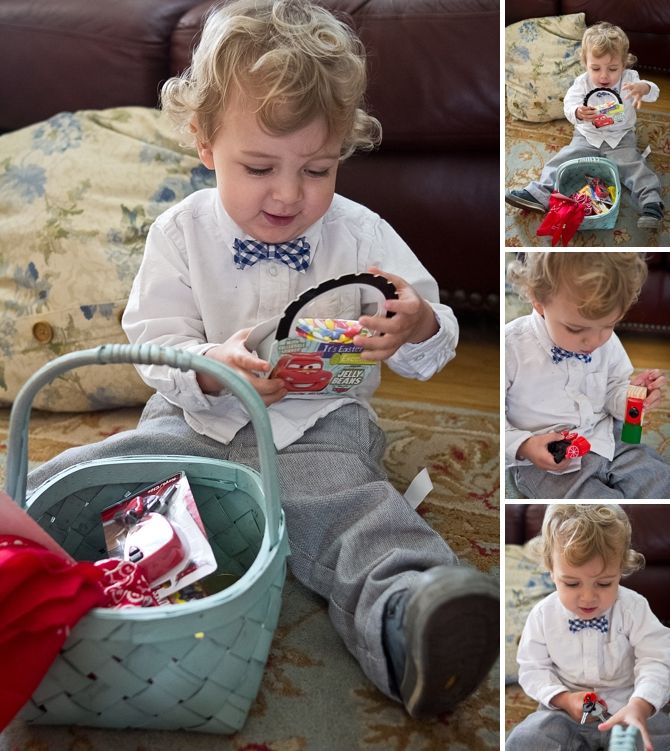 I found a Jake camera at Target as well that I thought Finley might like--come to find out it only displays pictures of the Neverland characters on the back. He doesn't seem to notice. Even though he has a real digital camera, he was loving this one--taking pictures of all of us and telling us he was taking pictures of his stuffed animals' bones. He's a little confused about x-ray technology.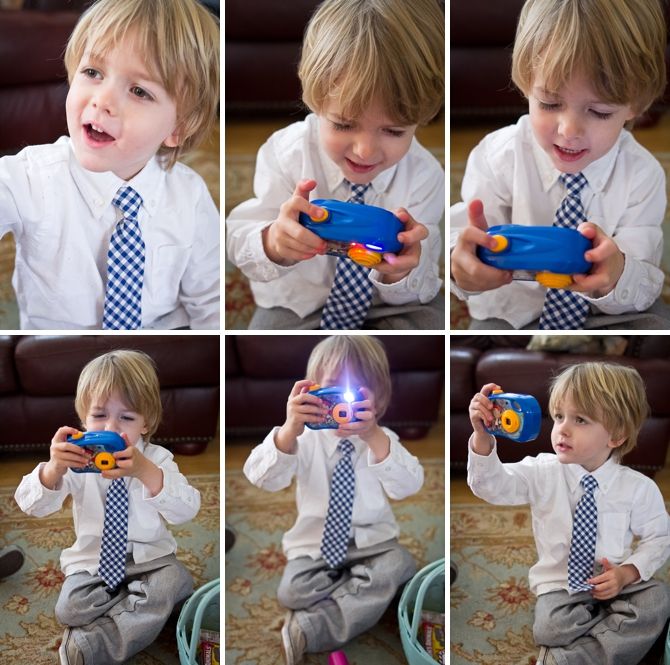 He seriously took a picture of every single egg before he put it in his basket. I spy a future food blogger!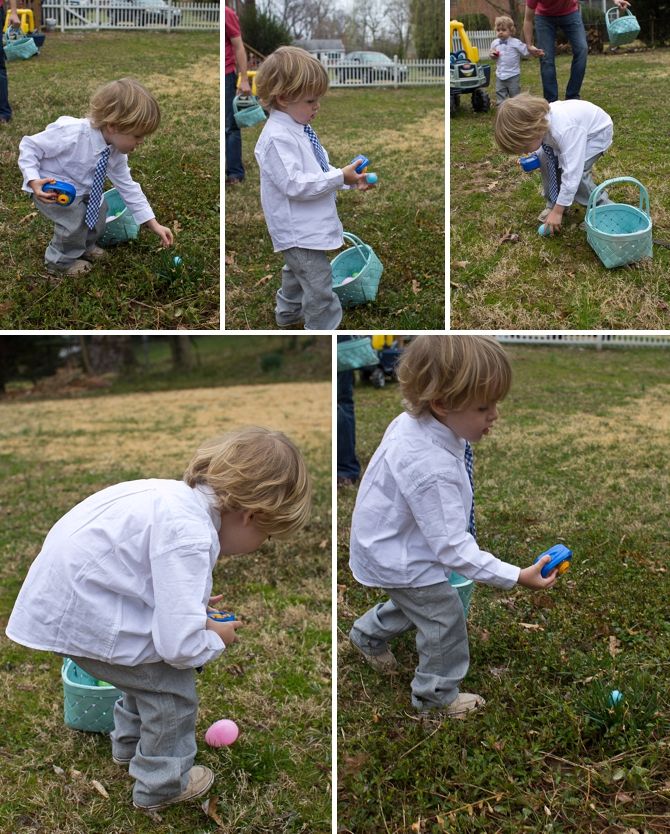 Are the collages getting ridiculous? My pal Jenn convinced me to get BlogStomp which is the COOLEST and easiest software for making collages ever. All I want to do is collage stuff for the rest of my days. Which is why you are getting like forty pictures here--even though they are all probably just average. :)

Braden was only minorly interested in the eggs. Sol carried his basket and Braden tried to figure out how he could pick up eggs without relinquishing the trains in either hand.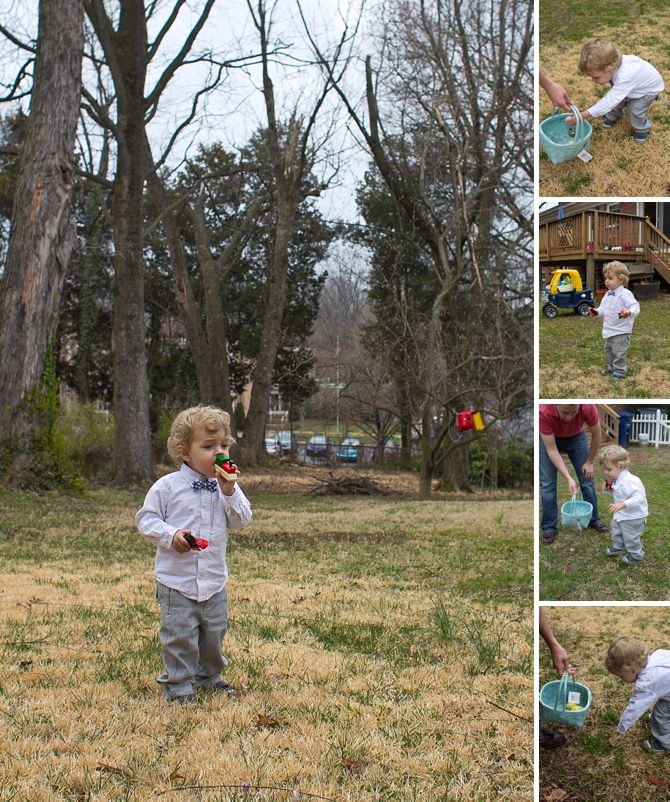 So a very happy Easter to all of you. I was seriously impressed with Finley's retention of Easter from last year--we did the little Resurrection Eggs that has a different part of the Easter story for the 12 days before Easter and he remembered a decent amount of it. And he told me all about the activity we did with baking marshmallows in crescent rolls to see how they were empty in side (like the tomb!) and remembered we rolled the marshmallows in spices when I forgot. Amazing. He has a decent grasp on the Easter story and my mediocre attempt an egg hunt and baskets hopefully helped to keep their hearts focused on the best part of Easter. That He is risen, indeed.