If you are on
Pinterest
, I'm sure you've seen the
cool crayon art
that's been circulating. There's a disease that infects Pinterest-ers--where they pin tons of cool stuff and do none of it. I decided to combat that and actually make something. This seemed like an easy place to start. (And it went SIGNIFICANTLY better than
my last crayon project
.)
Canvas + Glue Gun + Crayons + Blowdryer = Art.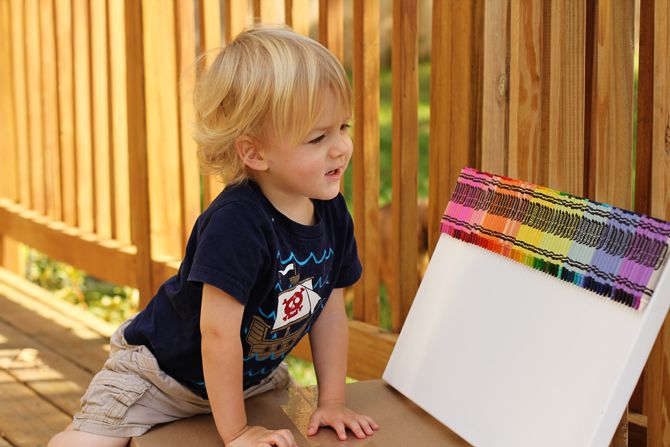 I started by taking a 64 pack of crayon and tossing out the gross colors and supplementing with the nice colors from a 24 pack. Then I hot glued them to the top of a canvas with the labels facing the same way. That part was easy. And Finley thought that the colors were very cool. That's about where his interest ended.
After that, there's only one step: melt the crayons. I think this actually requires a bit of skill and you really should think about how you want it to look when you finish. The wax kind of splatters and gets everywhere if you blow air on it, so make sure to cover your surrounding area.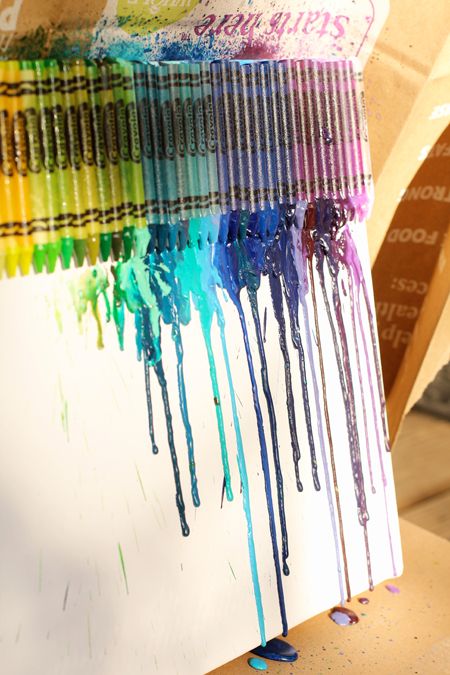 My blow dryer is super hot and super strong, so I made sure to focus the air on the label--this melted little channels into the crayon that the wax ran out of. I've seen some that have much more wax at the top all blended together--I decided I like the looks of the drips better so I didn't melt quite as long. Changing the angle of the canvas to make the wax drip slower or faster is also helpful.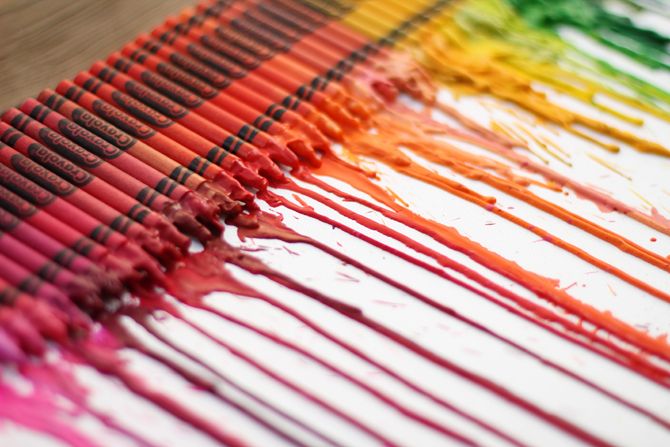 But it's up to you how you make yours (and I think you should.) Just make sure you get a picture with your better looking dog (
his hair has grown back
and I actually think he looks kind of nice.)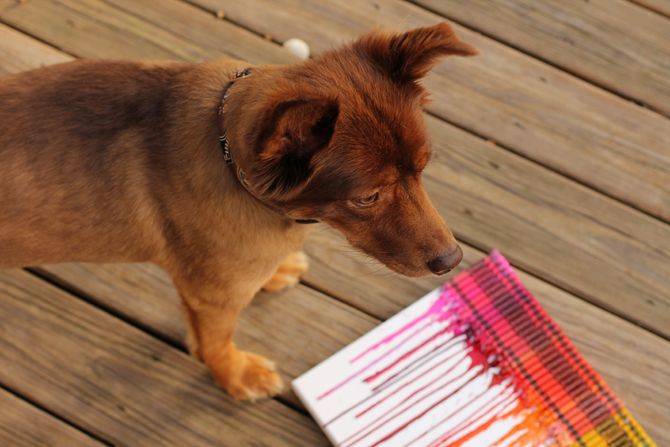 Here's the finished product--you can see some splatters where the air made the wax go crazy. And you can see that my technique changed a little from the blue to red--the red is more drippy.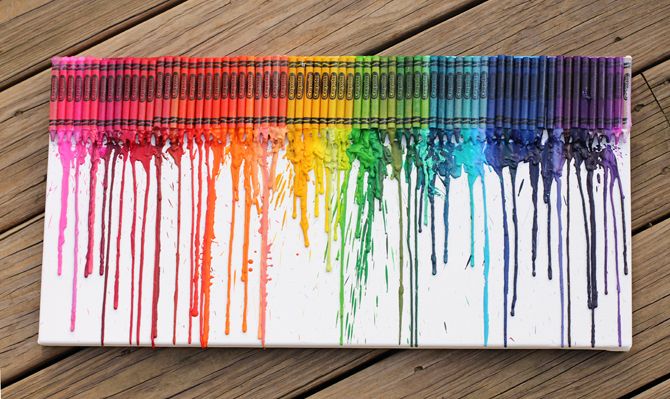 The biggest thing I learned: HANDLE WITH CARE. The wax is fragile and mine didn't actually melt to the canvas, it's just sitting on the canvas. A gentle bump is enough that the little drips of wax will snap off, which will make you sad.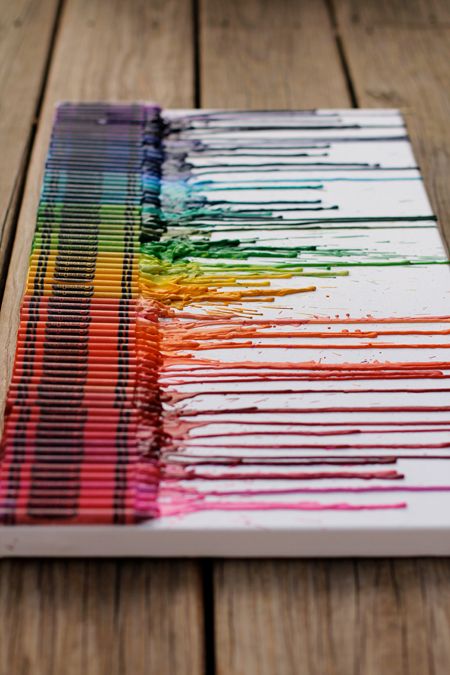 Currently, the masterpiece is hanging in Braden's room--and I'm half considering remelting it to add a little some more wax along the top to make up for some of the pieces that are missing--but that may be a disaster.
Less is more. That's what I always say and sometimes do.