Braden turned three on Saturday! To celebrate our little train enthusiast, we took a trip out to Lancaster County to see all the trains. (Last year we took him to see the
trains in Baltimore
--they've grown!) There are three train museums and a bunch of other train related sites. We started off by eating at the Red Caboose Motel and Restaurant, which is where we learned that Braden loves trains in theory more than in actual practice. The restaurant is in a train car and you can rent out individual cars to spend the night in. We could not get Braden near the train cars--it took some serious cajoling to get him in the restaurant! We were surprised how timid he was around the trains. Once we got in the train restaurant he had a good time--especially because out seat had a view of the train tracks and he got to see trains go by a few times!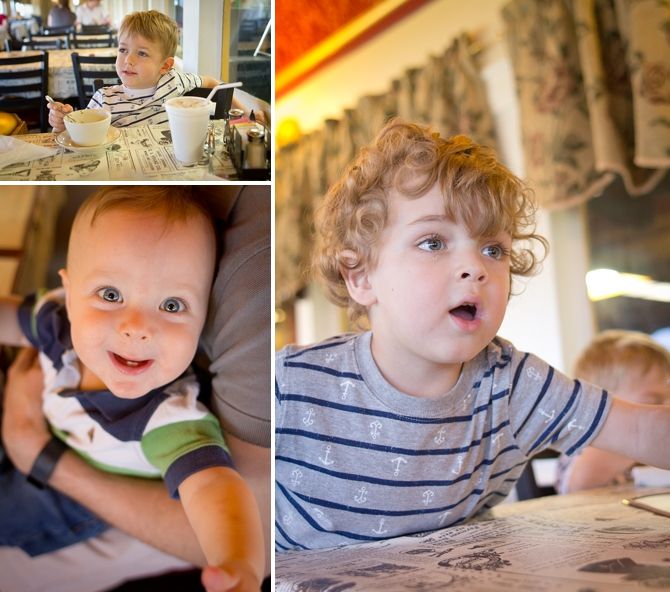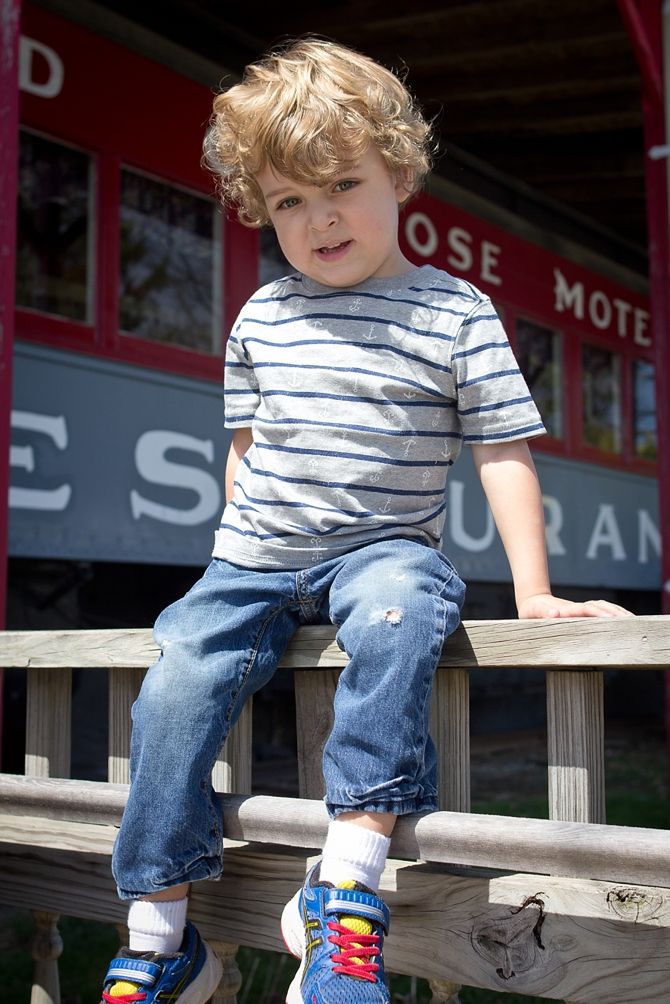 Lucky for me--I chose the right museum! We visited the National Toy Train Museum and Braden was in HEAVEN. Heaven, I tell you. I'm really glad we didn't visit the huge museums--Braden was just thrilled to run around and look at the trains.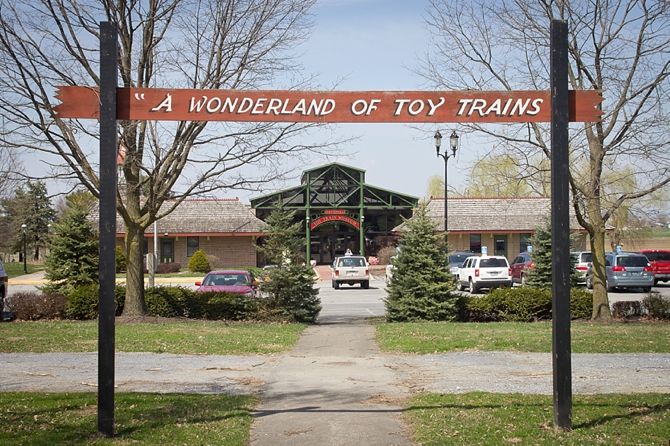 Finley loved it too, and Keaton mostly napped.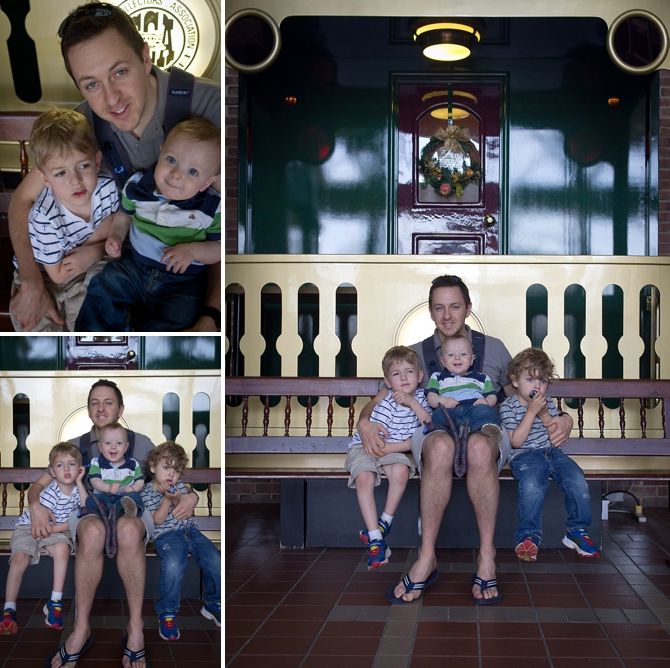 Basically the museum was a large room filled with model trains--and a few displays where you could push the buttons and make the trains go. The pink one was my favorite--Braden said it was beautiful.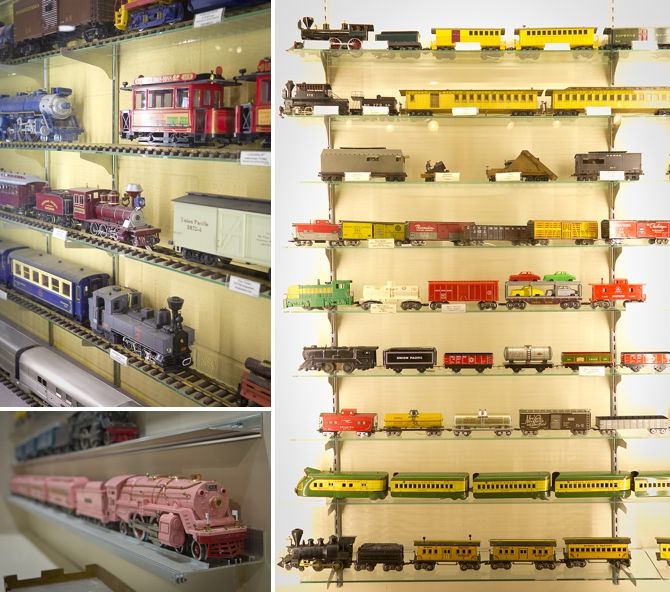 This video pretty much sums up Braden's experience. I took about a dozen all like this--Braden running around in circles, overwhelmed by the excitement. It was adorable.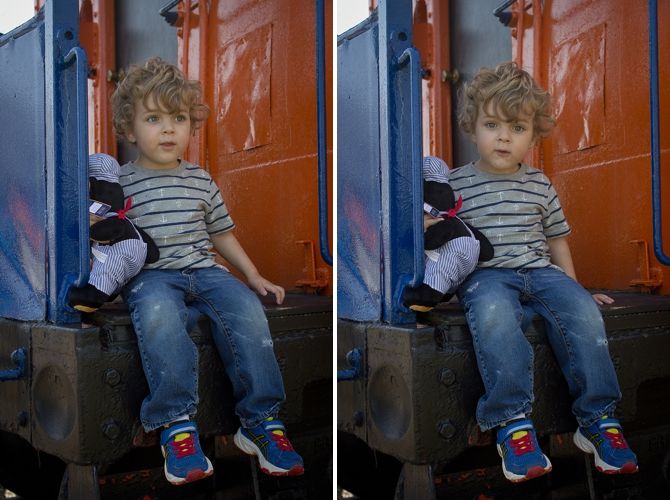 I was barely able to get Braden to sit on this train for a picture--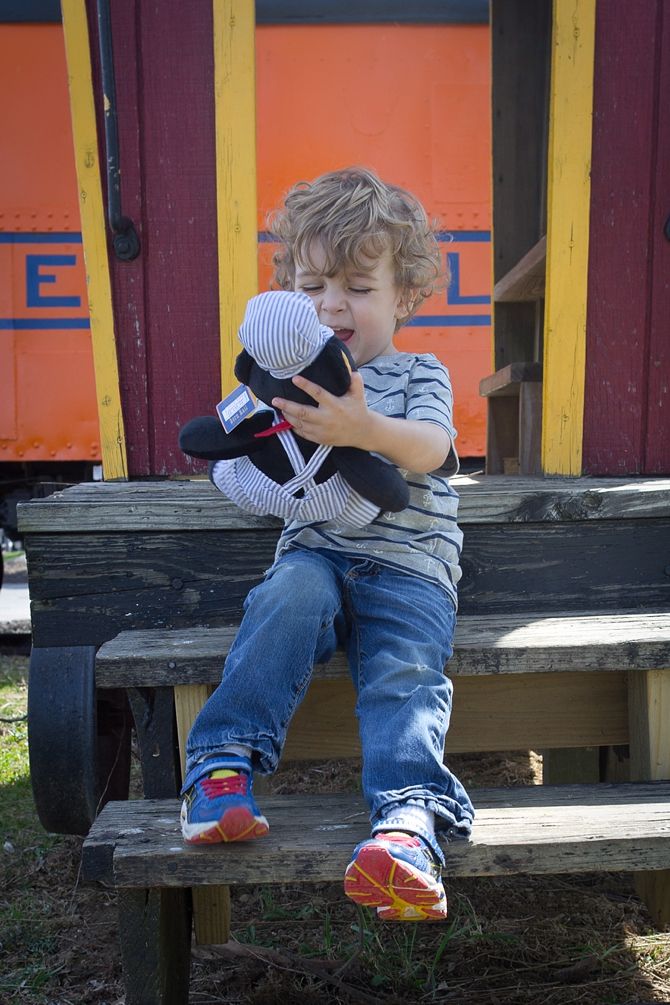 Finley insisted on getting "Conductor Bear" for Braden for his birthday. Sometimes he's a very sweet brother! We took some similar shots
last year in Virginia
--where my children were much more cooperative. Sigh. At least they are still wearing matching striped shirts.
And a kind of family picture with the motel trains! Happy birthday buddy.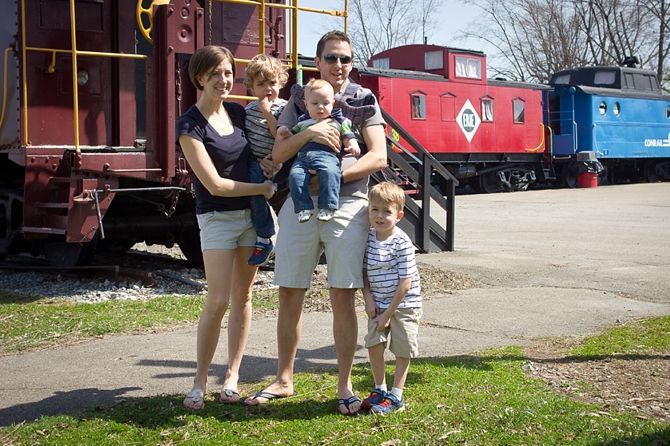 ====================
If you have a minute, go check out our
free Easter Printable on the RV Parties blog
! Spoiler alert: it's adorable.