We loved getting our photos taken with Santa this year--with our sweet little girl getting to join in! Our pictures from
last year
were so fun, we had to do it again.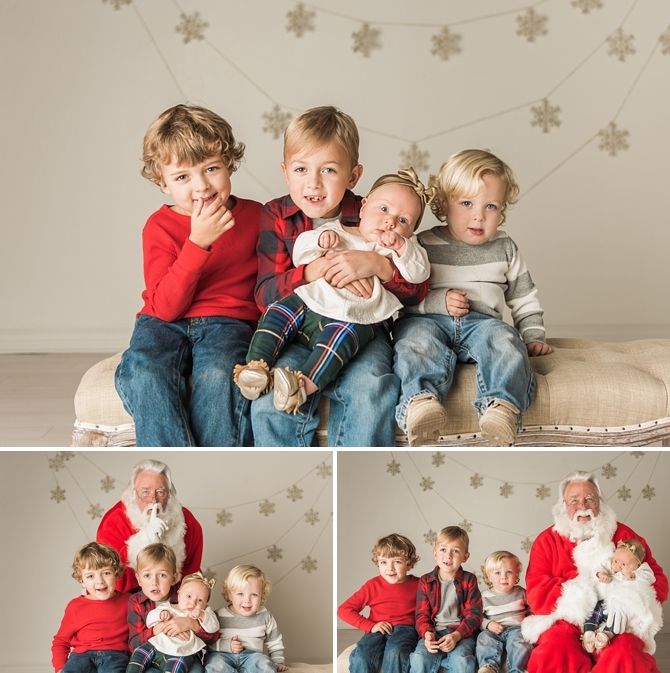 The photographer's set up was so clever-- she had the kids all sit together and be sweet for a minute while Santa snuck out behind them! We didn't have any Santa related fear this year, but Keaton was very suspicious of Mr. Claus. He scooted very close to Finley and was nervous!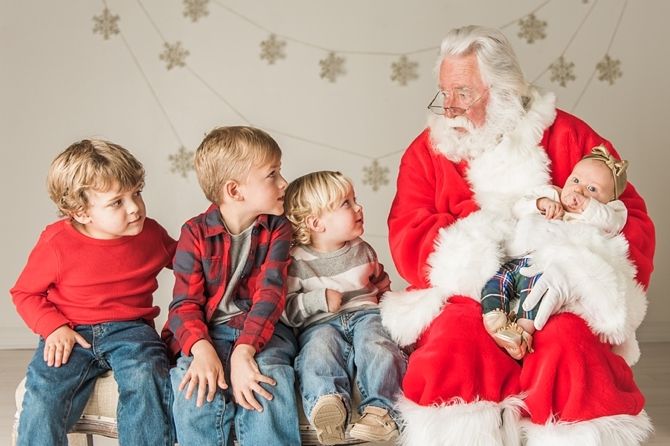 He eventually warmed up to him and all the boys gave him a big hug. I seriously cracked up at the pictures of them clambering all over Santa!