I love looking back at our yearly Easter pictures and watching our family change! Braden wore the same vest Finley wore two years ago, and I rocked the same skirt from two years ago (and my college graduation!)
2009
2010
2012
2013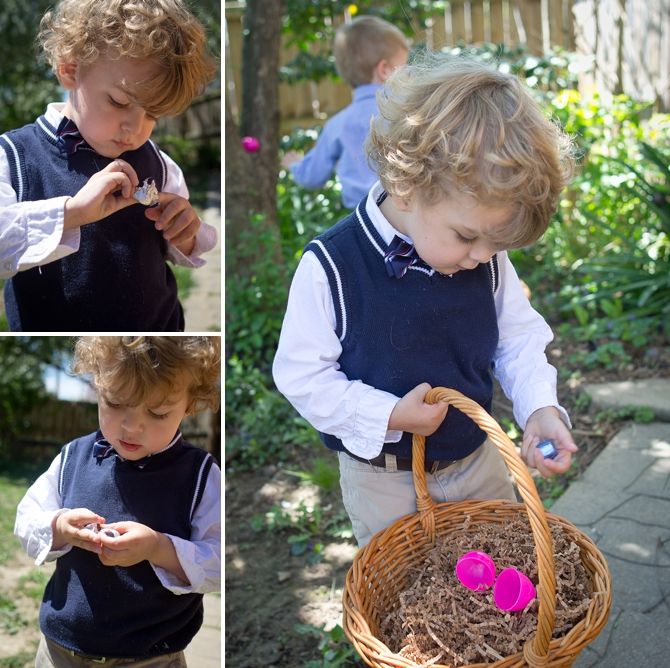 We were at Sol's parents for Easter and the boys hunted for eggs in their backyard. Braden picked up one egg and was pretty focused on eating that piece of chocolate before anything else happened. Finley was a very serious egg hunter. I took way less pictures this year, but I bet you can imagine it.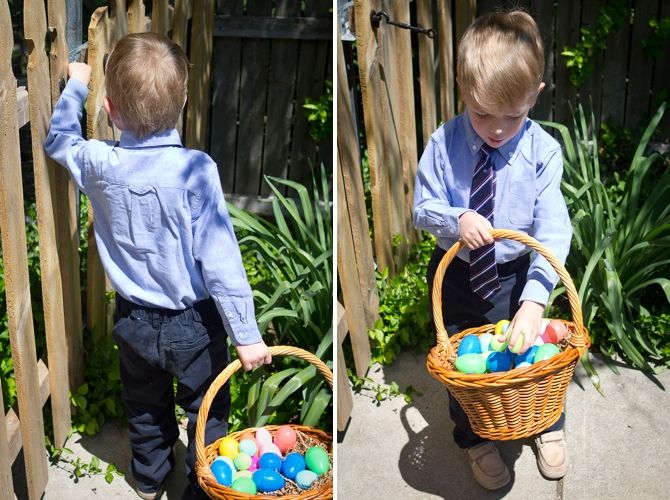 The best party of spending holidays with family? Someone is there to take your picture. We did our best.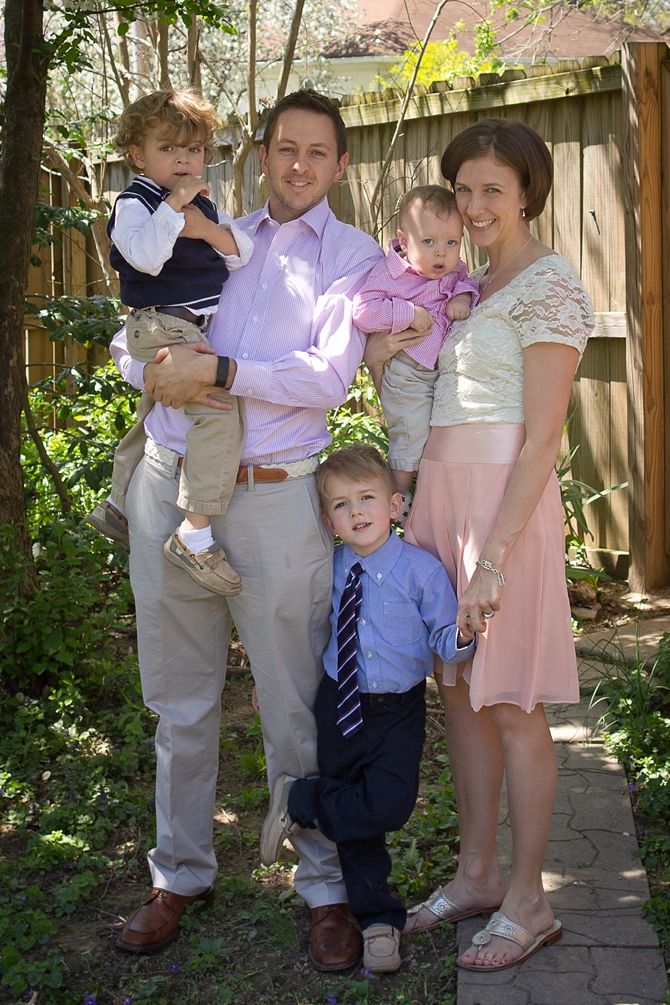 Lili and James helped hide and hunt with the boys. And I'm in love with this picture of my two pink shirted fellas! So cute.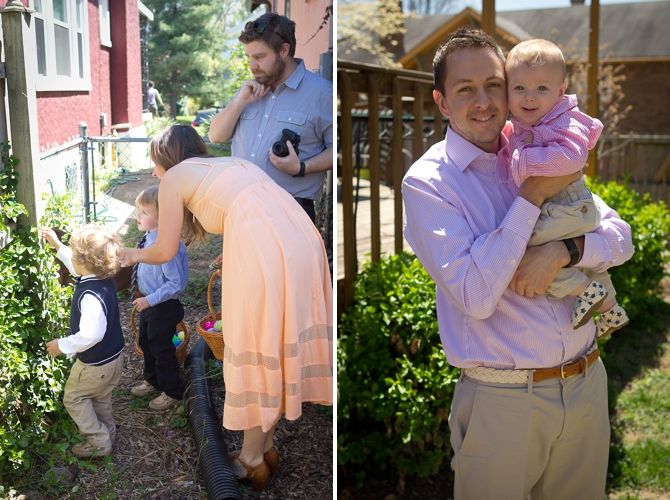 Three ornery boys. Braden just wanted to chew on his thumb and Finley was in a daze and not at all focused. And Keaton was cute. God bless babies.