Well, we went to the pumpkin patch on the corner by our house again, and it was silly. It was slightly drizzly--and we waited until October 30th to actually go. We're kind of phoning it in left and right currently.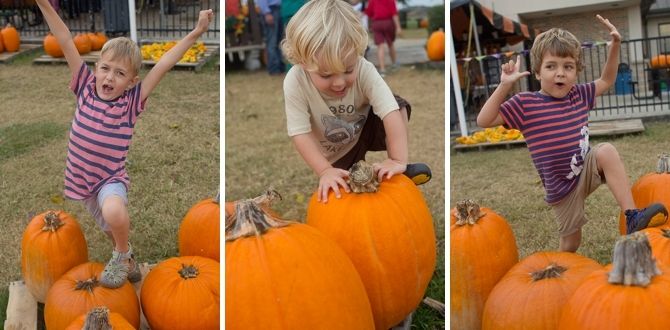 Part of me has given up a bit on getting the boys to behave like I'd want for pictures... I didn't bother getting them in cute clothes--and Keaton's hair is a mess. They all wanted to be silly on the pumpkins, and so I let them.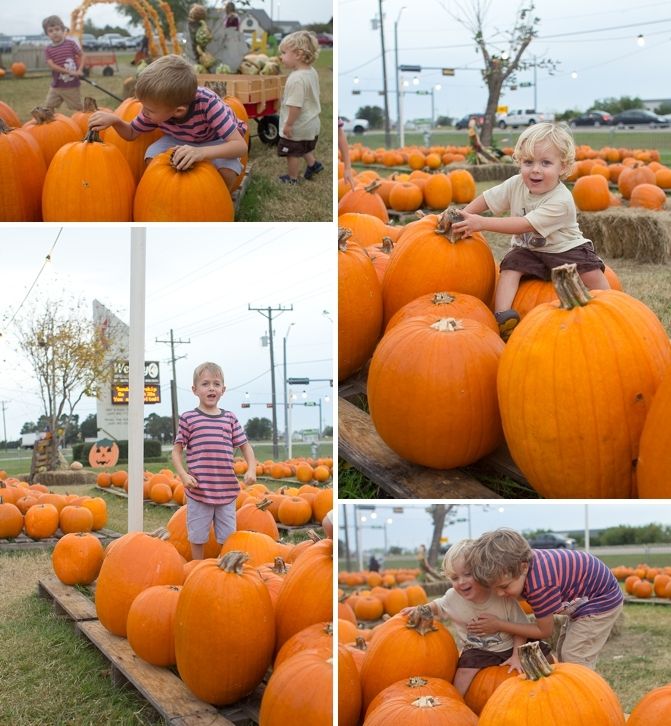 For some reason, the main activity we did at the pumpkin patch was roughhousing. I don't know why.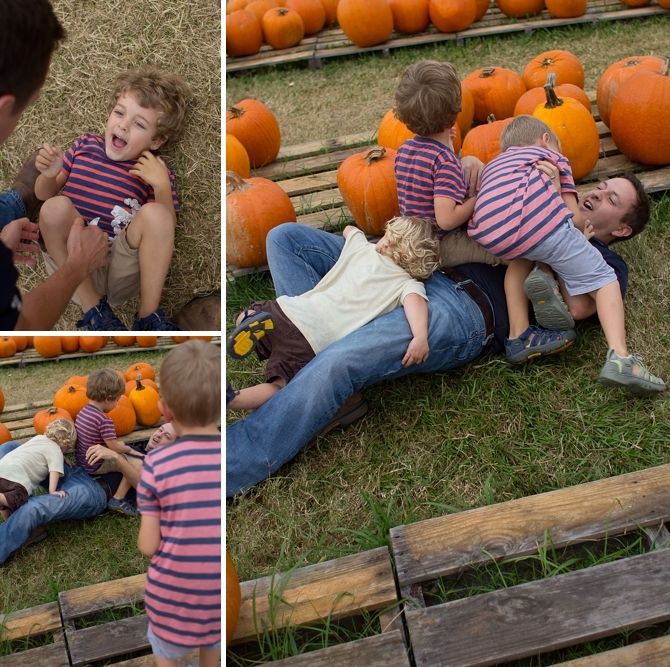 And then I suggested my new favorite photo-op--Sol holding all the boys.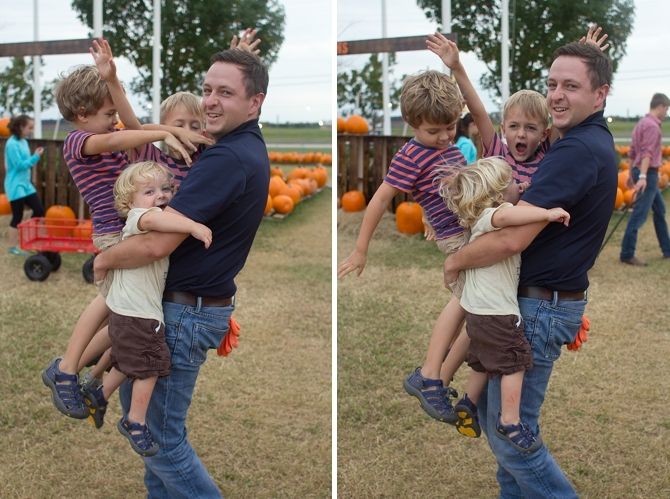 And here's proof that our littlest pumpkin was present. She was.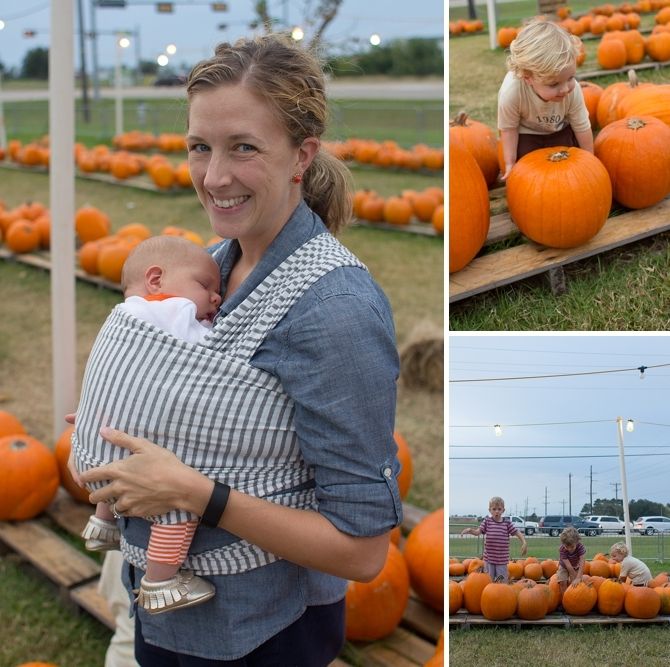 All of my pumpkins! I can't believe I'm so lucky to have all those little people around.
We ran into one of my friends in town who is a photographer and I sweet talked her into taking a picture of us--Finley is being a zombie in the first one, which he thinks is hilarious. Oh, to be six.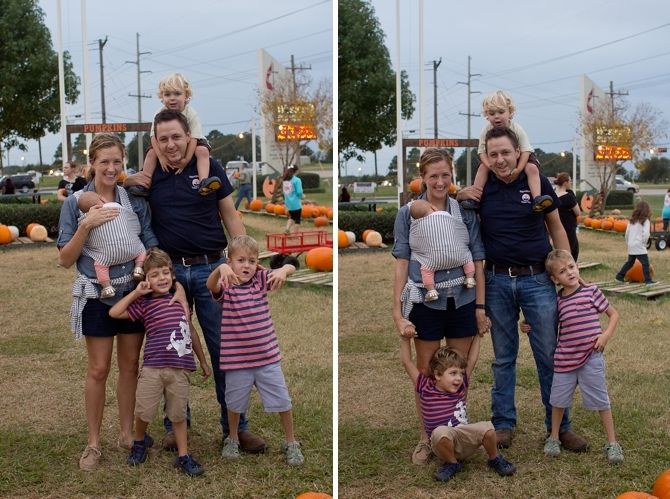 And because it's fun... here are the last six years of pumpkin patch-ing.
2014
,
2013
,
2012
,
also 2012
,
2011
,
2010
and
2009
.