In case it hasn't been clear in the last few weeks... we've been staying with my parents since the middle of June. The house buying process has been significantly delayed (despite Sol's best efforts to make it as quick and painless as possible!) Beaumont is about six hours from my parents house, so Sol has been able to come back almost every weekend to see the boys--and me.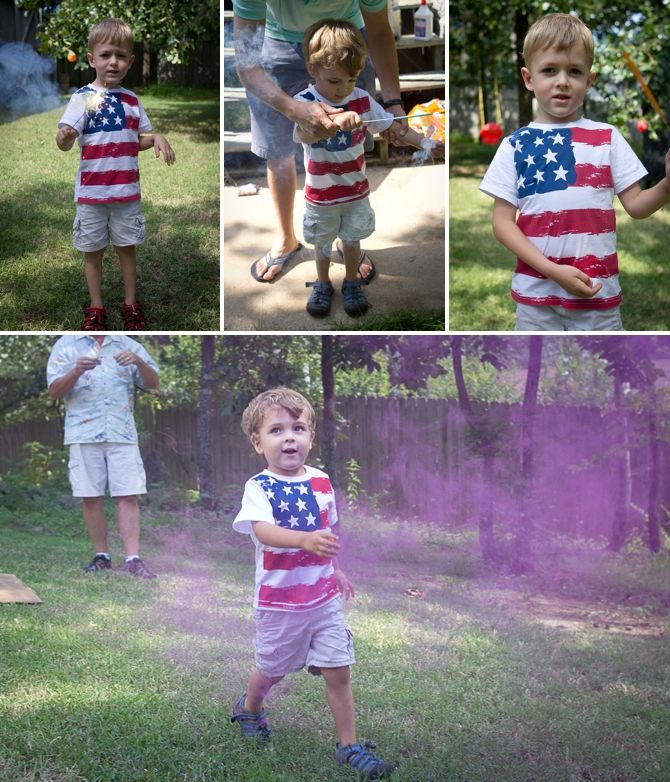 We had a great time playing on the Fourth of July. The boys loved the smoke bombs and poppers--and eventually decided the sparklers were great too.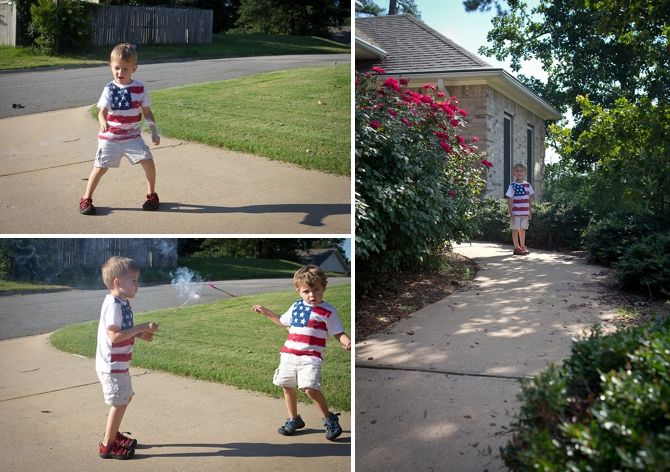 Finley was pretty nervous about any of the big fireworks--my poor little rule following first child. He was so exhausted by all the fun that we got him to take a nap later in the day--which earned him a trip to go see the big fireworks past his bedtime. We've never taken the boys to see big fireworks (except
this one time
) since they are always about an hour and a half past bedtime... but Finley had so much fun, it might be worth ruining sleep for one night going forward!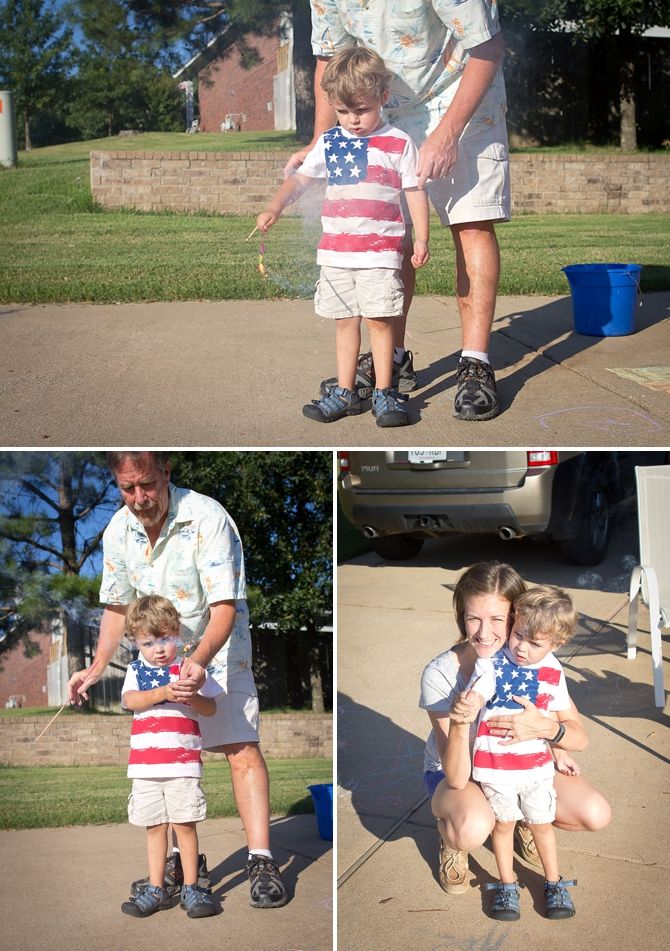 I have so many greta memories of shooting off fireworks when I was little--so it was really fun to get to start sharing that with the boys!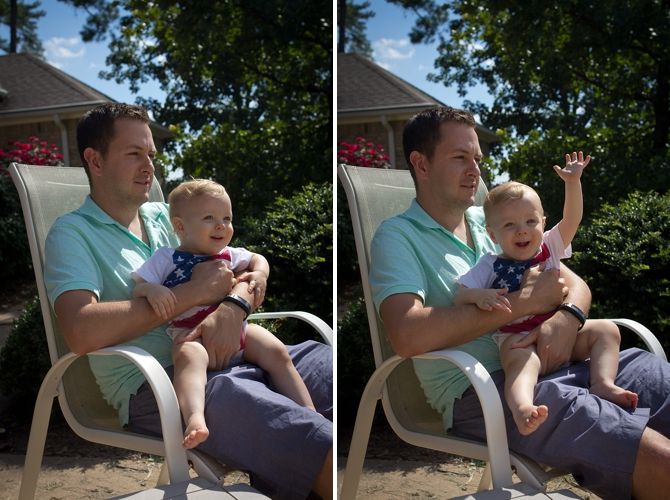 As always, Keaton was just so excited to be part of the team. He loves being where the action is and doing his best to be a big boy too.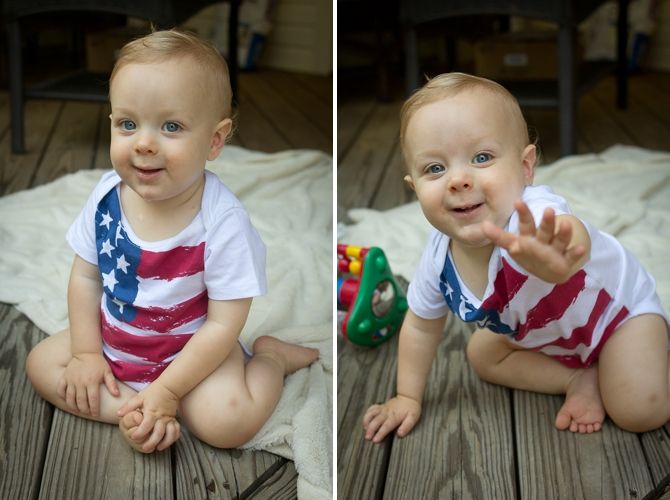 And these American flag shirts--awesome or tacky? I'm going to go with both--I just thought they were to fun to pass up. #MERICA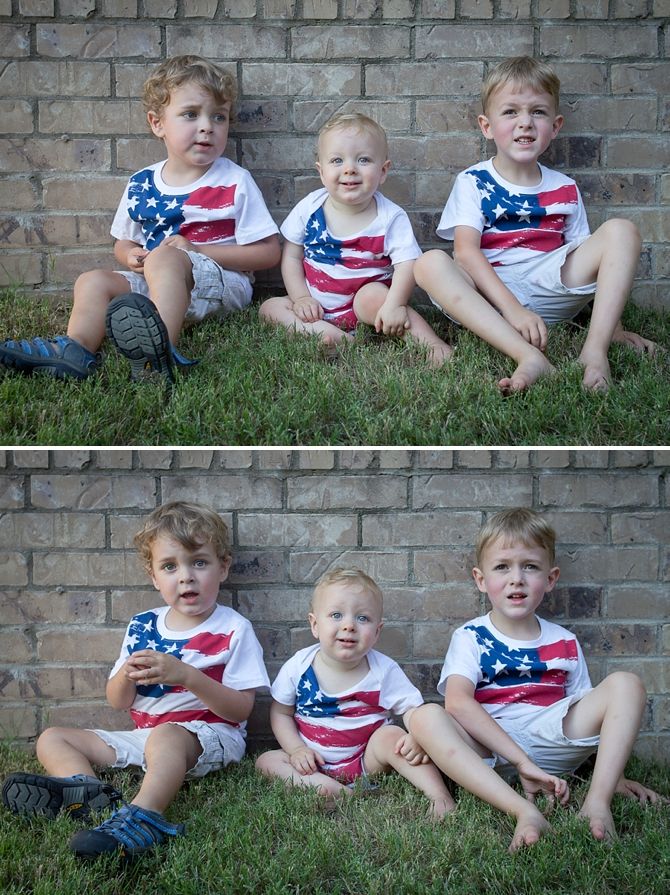 And then I couldn't stop taking pictures of Keaton. Can you blame me?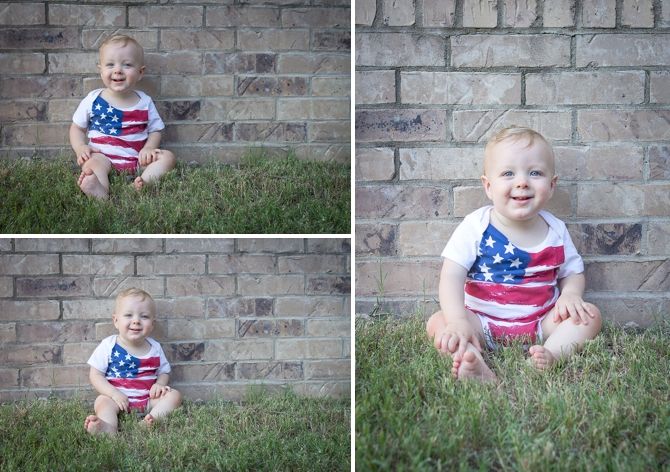 He's just the sweetest. The awake-iest--but also the sweetest.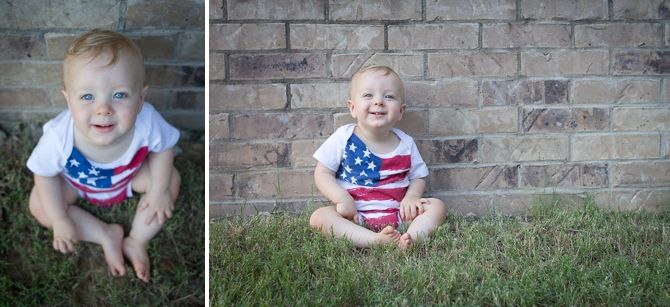 He likes to lunge for the camera sometimes. Crazy guy.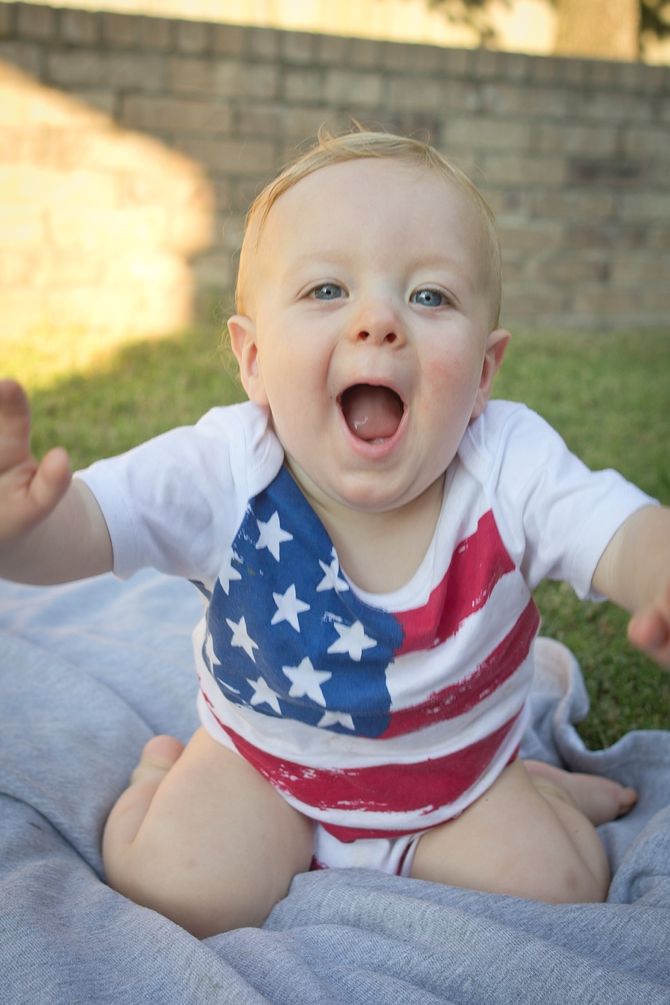 Proof that Sol and I were there also! We were.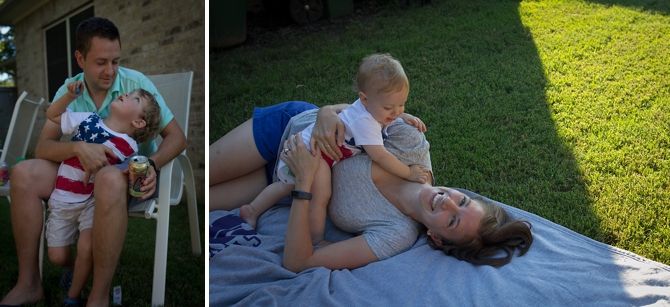 And here's the past few years...
2013
,
2012
,
2011
,
2010
and
2009